There are 70 rides at Walt Disney World including stage show rides and other attractions that mimic rides. The number of rides that actually move is 52.
Many first-time visitors are unaware that they can only ride a few rides at Disney World in one day. The reason for this is that ride lines are long. A first-time visitor may be able to fit in between five and eight rides in a single day. The number could be much lower with small children.
If you want your trip to be perfect, Its important to do some ride research and plan which rides you plan to ride ahead of time.
You can use this Disney World rides list by park to decide which 5-10 rides you want to experience in a single day. This list of Disney World rides by park will help you avoid disappointment. Because everyone has different tastes, this ride guide provides helpful ride descriptions for all 70 rides and attractions. Also, you can download and print this list of rides at Disney World so you can sit around with the family and decide which rides will be the most enjoyable.
If you follow this guide to the end, you'll know exactly which rides you and your family should ride to make your theme park experience memorable.
In This Article:
The most popular and most ridden rides are found at Disney Worlds Magic Kingdom. If you're a first-time park visitor, you should always go to Magic Kingdom first because it has the best Disney World rides.
To begin with, let's take a look at the rides at the Magic Kingdom!
01. Magic Kingdom Rides List
In Disney World Magic Kingdom, there are more than 20 rides, making it the most Disney World rides in any of the other four parks. With so many options, it can be difficult to decide what rides and attractions to ride and in what order! This list will help you decide which rides to go on and how to plan your day. To make finding each ride easier, don't forget to download a map of magic kingdom.
Best Rides in Magic Kingdom
| Ride Name | Ride Type |
| --- | --- |
| Splash Mountain | Best Water Ride in Magic Kingdom |
| Big Thunder Mountain Railroad | Best Roller Coaster in Magic Kingdom |
| Pirates of the Caribbean | Best Boat Ride in Magic Kingdom |
| Under the Sea – Journey of the Little Mermaid | Best Augmented Reality (AR) Ride in Magic Kingdom |
| Peter Pan's Flight | Best Kid Ride in Magic Kingdom |
| Space Mountain | Best Adult Ride in Magic Kingdom |
MAIN STREET, U.S.A RIDES & ATTRACTIONS
Walt Disney World Railroad
The Walt Disney World Railroad is a steam train that operates at the Walt Disney World Resort. It is 1.5 miles long and has four stations: Main Street, U.S.A., Frontierland, Fantasyland, and Tomorrowland. This Disney world ride is a great way to see the sights and sounds of Walt Disney World, and it's a relaxing way to get around the parks. The train makes its way through all four of Walt Disney World's theme parks: Magic Kingdom, Epcot, Disney's Hollywood Studios, and Disney's Animal Kingdom. The railroad has a total of eight trains, each with five cars. The trains are named after Walt Disney's famous steam locomotives.
ADVENTURELAND RIDES & ATTRACTIONS
Swiss Family Treehouse 
The Swiss Family Treehouse is a large treehouse based on the Swiss Family Robinson film. The treehouse was originally built for the film but was not used. It was later reconstructed for the Magic Kingdom park in Florida. Park-goers can explore the many rooms and floors of the treehouse and see how life might have looked in real life on the island. Unlike some of the standard Disney World rides, children must use their imagination at attraction and its perfect for children who are little explorers!
The Magic Carpets of Aladdin
Magic Carpets of Aladdin is a Disney World ride based on the film Aladdin and takes you on a "magic carpet" ride above Adventureland. You board one of 16 magic carpets. Each carpet can hold up to four riders, and the carpets rise and dip along a track. As you ride, you can control how high or low your carpet fly's. The ride lasts 90 seconds, so it's one of the shorter rides at Disney World.
Walt Disney's Enchanted Tiki Room
The Enchanted Tiki Room features a variety of Audio-Animatronic birds, flowers, and tiki gods who sing and dance along to the attraction's signature song, "The Tiki Tiki Tiki Room." The attraction's atmosphere is meant to be relaxing and tropical, and it provides guests with a brief respite from the hustle and bustle of the busy park. The catchy tunes make it a must-bring if you have young children who love to sing along to music and songs.
Jungle Cruise
The Jungle Cruise is a boat ride attraction. This Disney World ride simulates a riverboat cruise on an African safari. Park-goers make their way through a dense jungle filled with audio-animatronic animals. This is a fun and educational ride for the whole family. This is an outdoor ride and get quite hot. In my "how to keep cool at Disney World" article, I give tips on how to stay cool on rides like this one
Pirates of the Caribbean
The Pirates of the Caribbean Disney world ride is a dark boat ride. Riders board a small boat and are transported to a scene in which they are attacked by pirates that resemble characters in the film Pirates of the Caribbean. The ride features animatronic figures that look like pirates and skeletons. There are also awesome sound effects, and water sprays. This is a slow meandering ride. If you have very young children who are afraid of the dark and skeletons and other spooky stuff, you may want to skip this Magic Kingdom ride.
Pirates of the Caribbean Frequently Asked Questions
FRONTIERLAND RIDES & ATTRACTIONS
Splash Mountain
The Splash Mountain ride is a water ride. Riders on Splash Mountain board log rafts and travel down a 5 stories high, 51-degree drop into a mountain creek. The journey continues with animatronic Audio-Animatronics singing birds, animals, and bugs while winding through the briar patch (named after Briar Rabbit from the Disney movie Song of the South). When riders reach the bottom of Splash Mountain, they enter a dark, narrow tunnel that goes through underground caverns and small waterfalls. This dark narrow tunnel leads into Brer Rabbit's Laughing Place where riders see animatronics of characters from the Disney movie Song of the South. The log rafts then enter another narrow tunnel and travel through more waterfalls before going up a final lift hill and splashdown into the finish area. This is one of the best Magic Kingdom rides in the this park.
Splash Mountain Frequently Asked Questions
Big Thunder Mountain Railroad
The Big Thunder Mountain Railroad is a mine train roller coaster simulating a runaway train careening down a mountain railroad track. The ride begins with a slow crawl up a lift hill, giving guests a view of the surrounding area and the show scenes. The train then winds its way through the dark mountain, past waterfalls, and geysers, before arriving at the first drop. The coaster then speeds through several twists and turns, before arriving back at the station. This Magic Kingdom ride is considered a must-do for park-goers visiting the park.
| PROS | CONS |
| --- | --- |
| It's an enjoyable and moderate-thrill ride for grown-ups to enjoy | It can be a bit scary at the beginning |
| It's best at night because it will give you a good view | The waiting time can take about an hour |
| There are unpredictable turns that make it exciting | It can be a rough ride, especially for kids |
Big Thunder Mountain Railroad Frequently Asked Questions
Tom Sawyer Island
This island is based on a scene from the book named The Adventures of Tom Sawyer where Tom Sawyer gets stranded on an island in a river. Like in the book, the island has a wooden fort, a mill, caves, and a small town on the island. Park-goers can explore the island on foot or by raft. There are also many hidden Mickeys to be found on the island. If you have kids who enjoy exploring, this is a great ride at Disney World for them.
| PROS | CONS |
| --- | --- |
| It's best enjoyed with kids | It's not wheelchair nor stroller accessible |
| It's usually not bustling, and the waiting lines don't get long | It's only accessible via boat |
| The island is not that big but has many things to explore | The attraction needs some improvements and renovations |
Country Bear Jamboree
The Country Bear Jamboree is a show that tells the story of a group of bears who are preparing for a country music show. The bears sing and dance to various songs, including "The Bare Necessities" and "Rock-a-Bye Bear". The attraction includes several Audio-Animatronics animals, including Henry, who plays the guitar; Buff, who plays the banjo; Trixie, who plays the fiddle; and Teddi Barra, who sings and dances. The show is 17 minutes long.
LIBERTY SQUARE RIDES & ATTRACTIONS
The Hall of Presidents
The Hall of Presidents is inside a colonial-style building, which is decorated with patriotic imagery. Park-goers enter the building and are seated in an auditorium. The show begins with a film about the history of the presidency. This is followed by a live performance of "Hail to the Chief" and the entrance of the animatronic presidents. Each president gives a short speech, and the show ends with a patriotic finale. Most people bring their children to the theme park to ride the Disney World rides, but the Hall of Presidents gives them the chance to learn about the U.S. presidency and some of the country's most famous leaders. The show is approximately  25 minutes long.
Liberty Square Riverboat 
The Liberty Square Riverboat is a riverboat that provides transportation around the Rivers of America. The boat is inspired by the Mark Twain Riverboat. It is a slow and relaxing cruise around the Rivers of America with beautiful views of Cinderella Castle and other landmarks in the park. It's one of the nicest boat rides at Disney World. During the cruise, you listen to a recorded narrator—in the voice of legendary American author and humorist Mark Twain—tell tales of Twain's time on the Mississippi as you go. The riverboat makes stops at Tom Sawyer Island and Frontierland. The riverboat ride lasts about 17 minutes.
Haunted Mansion
The Haunted Mansion ride features a dark, spooky mansion that is inhabited by ghosts. Guests board a "Doom Buggy" and travel through the mansion, encountering ghosts and other eerie creatures along the way. The ride is suitable for guests of all ages and provides a great opportunity to get a little spooky at Disney! This Disney World Magic Kingdom ride is 10 minutes long.
FANTASYLAND RIDES & ATTRACTIONS
It's a small world
"It's a small world" is a boat ride and song ride. There is room for up to 20 people on each boat. You cruise through scenes from many different countries on this ride. While visiting the different continents, the Audio-Animatronics figures sing "It's a small world" in many languages. The Disney World ride lasts for about 10 minutes and is relaxing and enjoyable.
Peter Pan's Flight
On this Disney World Magic Kingdom Ride, you board a flight vehicle. The vehicle seats about 2-4 guests. The vehicle will transport you through Neverland, where you'll see some of your favorite characters from the Peter Pan storybook. You will encounter characters including Wendy, Captain Hook, and of course, the Lost Boys. The ride ends with an amazing view of Tinker Bell flying over the London skyline. This ride is 3 minutes long and really fun for kids.
Mickey's PhilharMagic
Mickey's PhilharMagic is a 3D movie attraction. The ride takes you on a 12-minute journey through classic Disney animation, featuring appearances from characters such as Peter Pan, Cinderella, Aladdin, Jasmine, Ariel, and Simba. The in-theater effects that will make you feel like you're right in the middle of the action. In addition to the 3D movie, Mickey's PhilharMagic also features a live orchestra that brings the film's score to life.
Prince Charming Regal Carrousel 
The Prince Charming Regal Carrousel features 90 horses, all of which are white and wear red saddles. There is also one chariot that can seat two people. The ride is similar to that of other carrousels. The horses move gently up and down as the carousel turns smoothly. An organ plays Disney songs during the ride. The whole ride experience lasts about 2 minutes.
The Many Adventures of Winnie the Pooh Roll
The Adventures of Winnie the Pooh Roll is a character meet and greet ride located inside Fantasyland at Disney World. The ride is based on the Disney animated movie, Winnie the Pooh and the Honey Tree. Guests are able to meet Pooh, Piglet, Tigger, Eeyore, and Rabbit inside of an oversized honey pot. This magic kingdom ride takes about 3 minutes from start to finish.
Mad Tea Party Spin
The tea cups on the Mad Tea Party ride spin around a central point, and the entire ride rotates clockwise. As the tea cups spin, the floor of the ride also tilts, so it feels like you're spinning even faster! The orange diamond cup spins fastest, followed by the purple cup. The slowest are the two heart cups. This magic kingdom ride lasts about 2 minutes.
| PROS | CONS |
| --- | --- |
| This ride is perfect for all ages | You can get sick because it spins pretty fast |
| The waiting line doesn't get too long | Not ideal for people who quickly get nausea |
| You can control the spins of teacups | It only takes a couple of minutes |
Dumbo the Flying Elephant
Riders board one of 16 elephant-shaped cars that rise into the air and then spin around while swinging their passengers back and forth. The height of the ride is about 24 feet. This is a tame ride, and you'll be swinging and spinning around at at average speeds so its suitable for children and anyone who is not an. If you're looking for an adrenaline junky! This ride lasts about 1.5 minutes.
The Barnstormer
Travel to an open-air barn where Goofy—known as The Great Goofini—performs his world-famous aerial stunt show. Climb aboard a wacky stunt plane and hold on tight as you soar through Fantasyland's skies.
Barnstormer Frequently Asked Questions
Casey Jr. Splash
Casey Jr. Splash 'N' Soak is a train ride is inspired by the movie Dumbo. The attraction features Casey Jr., the circus train from the film, crossing a bridge over a small stream with several spouts that spray water. Riders travel through a "tunnel of love" and then the train passes under a waterfall. After passing through the waterfall, the train enters a dark section of the ride where riders can see themselves in mirrors. Next, the train passes by a circus ring where riders can see acrobats performing. The ride ends with Casey the train entering a cave. This is one of the longer Disney World rides and lasts approximately 15 minutes.
TOMORROWLAND RIDES & ATTRACTIONS
Tomorrowland Speedway
Tomorrowland Speedway is similar to a NASCAR racetrack. Mini race cars are ridden around the track by riders. There was a height restriction on this ride. Children under 52 inches tall are not allowed on this ride, so if you have very small kids, you can skip this attraction. Unlike Nascar racing, this disney land ride is very safe! Since the race cars are on a track, you are not actually driving them, so you can just sit back and enjoy the ride in complete safety!
Space Mountain
Space Mountain is a roller coaster ride that simulates a journey into outer space. Riders board a 3-seater rocket cart and are shot into outer space. Riders get a glimpse of stars, planets, galaxies, and other cosmic sights as they hurdle through space. During this ride, riders will experience weightlessness and darkness, adding to the realistic experience. The duration of this Disney World ride is 3 minutes.
Space Mountain Frequently Asked Questions
Astro Orbiter
The Astro Orbiter is a spinner ride. The ride takes riders around a planet on futuristic-looking rockets. The ride is outdoors. Because this ride is very high up, riders get a birds-eye view of Fantasy Land as they fly around the planet. This is one of the shorter rides at Disney world, lasting just 1 minute and 30 seconds.
Tomorrowland Transit Authority PeopleMover
Tomorrowland Transit Authority PeopleMover is an elevated train ride that takes guests on a slow-moving tour around Tomorrowland. You will see many futuristic sights along the way. The ride takes about 5 minutes in total.
Walt Disney's Carousel of Progress
Walt Disney's Carousel of Progress is a Circle-Vision 360° show that takes guests through different decades of American life. The show begins at the turn of the 20th century and moving through the Roaring Twenties, the Great Depression, World War II, the energy crisis of the 1970s, and finishes in the 1990s. The show lasts about 21 minutes.
Buzz Lightyear's Space Ranger Spin
Buzz Lightyear's Space Ranger Spin is a simulator ride based on the Toy Story movies. Riders sit in a car called an omnimover that rotate as they move through scenes inspired by the films. The goal is to shoot at targets with "lasers" to score points. The ride takes between 4 to 5 minutes to complete.
Monsters, Inc. Laugh Floor
The Monsters, Inc Laugh Floor features Mike Wazowski and other characters from Monsters, Inc. The monsters tell jokes and stories through prerecorded messages. Visitors can send text messages to the monsters via their cell phones and that message will appear on the attractions screens. The monster's jokes and stories will make you laugh, regardless of your age! This attraction is about 15 minutes long.
02. Epcot Rides List
Here is a list of every ride and attraction at Epcot with my thoughts on each ride. The rides are grouped by the designated sections inside of the park. Make the most of your visit by downloading a map of Epcot and becoming familiar with the area before you go.  
FUTURE WORLD EAST RIDES & ATTRACTIONS
Spaceship Earth 
Learn about human history's origins, when they first discovered cave paintings. Then, watch new ideas spread like wildfire as we enter the age of media, from newspaper reports announcing the conclusion of the Civil War to live television coverage of the moon landing and beyond.
Project Tomorrow: Inventing the Wonders of the Future 
Using technology developed to carry out remote operations, create a digital human body. Play a driving game that demonstrates accident avoidance technologies and hit the road. Then, take a look at cutting-edge medical testing right in your own home.
Mission: SPACE Advanced Training Lab 
Prepare for your next space mission by virtually "flying" across Mars in a jetpack. Compete against other players to send a rocket into orbit. Make and send video postcards from the solar system's limits.
Test Track
Along the twisting track, traverse rugged terrain and barriers. Accelerate down straightaways, maneuver switchbacks in adverse weather, hug curves banked at 50-degree angles, and climb hills of up to 3 stories in height.
Test Track Frequently Asked Questions
FUTURE WORLD WEST RIDES & ATTRACTIONS 
The Seas with Nemo & Friends
Depart on a "clamobile" and explore beneath the waves, where Nemo's pals fly through brightly colored coral reefs and swaying anemones. Dodge stinging jellyfish, underwater mines, a toothy anglerfish, and even toothier Bruce the shark as you journey beneath the seas.
Turtle Talk With Crush
Take a seat at the Turtle Talk theater and watch as Nemo, the sea turtle from Disney and Pixar's Finding Nemo swims up close. He can talk directly to land-based dudettes about almost anything they want.
Soarin' Around the World
Your adventure begins as the magnificent Swiss Alps are revealed above you. Next, you'll see polar bears in Greenland's chilly seas, cruise past Sydney Harbor's boats in Australia, and go between elephants walking up Mount Kilimanjaro.
Living with the Land
See how Walt Disney World horticulturists use cutting-edge growing methods and cross-breeding high-yield crops to help feed a hungry world.
Journey Into Imagination With Figment
Prepare for a plethora of eye-opening discoveries as you journey through a series of vivid, whimsical sensory labs. Figment upsets the balance in the Smell Lab and turns the lab upside down.
03. Hollywood Studios Rides List
Hollywood Studios has 14 attractions, each of which is described in the list below, along with each ride's pros and cons. Hollywood Studios used to be a small park with only eight rides, and you could ride all of them in a half day. When Toy Story Land opened, the six brand-new rides made it much more time-consuming to ride all of the park's rides. Using a map of Hollywoo Studios can speed up the process of mapping out the proximity of the rides to one another so you can get more done in a shorter period of time and get value for money! 
ECHO LAKE RIDES & ATTRACTIONS
For the First Time in Forever
Watch scenes from the film play on-screen, then join in as Anna, Elsa, and Kristoff appear to sing along with the crowd! Projected lyrics make it simple to belittle popular show-stoppers like "Let It Go" and sound amazing.
Star Tours®—The Adventures Continue
Prepare for take-off with your Starspeeder 1000 by ordering your board! Then, when C-3PO, the protocol droid of the starship Enterprise, inadvertently takes control of the ship during a sequence of blunders that push it into flight too soon, disaster is narrowly avoided.
MUPPETS COURTYARD RIDES & ATTRACTIONS
Muppet Vision 3D
Take a seat in the Muppet Theater, which is almost identical to the original television series' Muppet Theater, and enjoy a variety of interactive experiences that will make you laugh. Kermit, Miss Piggy, and the entire Muppets menagerie appear on-screen in breathtaking 3D.
COMMISSARY LANE RIDES & ATTRACTIONS
Mickey and Minnie Starring in Red Carpet Dreams
One of Minnie's beautiful red-carpet gowns is on display, with one of the film's leading ladies modeling it. Even the tiniest fan will be greeted by Tinseltown's most glamorous star behind the scenes on set – and she isn't too big to welcome.
PIXAR PLACE RIDES & ATTRACTIONS 
Toy Story Mania!® 
After you've seen Andy's room, go into his closet and discover a toy chest brimming with vintage games. Then grab a pair of unique 3D glasses before boarding the carnival-themed tram and attempting your best shot at a variety of moving targets with your spring-action shooter.
Toy Story Mania Frequently Asked Questions
ANIMATION COURTYARD RIDES & ATTRACTIONS
Walt Disney Presents
Discover the creator of Mickey Mouse to the Magic Kingdom and beyond. Explore a collection of one-of-a-kind designs, photographs, models, costumes, artwork, and more.
Under the Sea ~ Journey of The Little Mermaid
On a tour of Ariel's gadget-filled grotto, you'll plunge beneath the waves with your underwater journey. First, watch as Sebastian, the crab, leads every singing and dancing fish in the sea. Then, skulk by an eel-infested den before leaping for joy as Prince Eric kisses the damsel in distress.
Star Wars Launch Bay
Watch a unique short film about the creative team behind the ever-changing narrative. Explore a Cantina and other settings inspired by the films, then snuggle up with Chewbacca, Han Solo's loyal companion.
| PROS | CONS |
| --- | --- |
| This ride has a relaxed and exciting appearance | This ride may not be as exciting as it was before |
| It's a perfect ride for every fan of Star Wars | There are diminished character interactions due to Covid-19 restrictions |
| This ride is a perfect place to cool down | The lines can take long |
SUNSET BOULEVARD RIDES & ATTRACTIONS
Beauty and the Beast—Live on Stage
In this lush stage production, the heartwarming tale of Belle and the Beast comes to life. This fantastic show will transport you away—all over again! With colorful costumes, lovely scenery, and songs you've come to adore, it's a must-see event for all ages.
Rock' n' Roller Coaster ® Starring Aerosmith
As the lights dim, the glittering stretch limousine pulls up to take you on a ride around town. Aerosmith's hard-rock harmonies fill the air as you board and speed off into the night. Before zooming through town on this roller-coaster ride, fasten your seatbelt.
Rock ' n' Roller Coaster Frequently Asked Questions
The Twilight Zone Tower of Terror™
Enter the tattered, elevator-style lift and strap yourself in to discover what horrors lurk behind the darkest corner of your imagination. Even the reserved hotel staff seems out of place. So prepare yourself for a journey into terror by entering the rickety, elevator-style lift and strapping yourself in.
Twilight Zone Tower of Terror Frequently Asked Questions
Fantasmic!
This larger-than-life show has more than 50 live performers and is full of surprises that will leave your entire family smiling. You'll see beautiful sets, stunning effects, and impressive pyrotechnics. But, of course, the music will also get you excited!
04. Animal Kingdom Rides List
Animal Kingdown will not disappoint if you or your children love animals. As there is quite a bit of walking, I suggest that you download a map of animal kingdom and plan your route to ensure that you enjoy the experience and don't feel exhausted at the end!  
OASIS RIDES & ATTRACTIONS
The Oasis Exhibits
The natural world is waiting to be discovered. Delight in the serenity of tranquil waterfalls, meandering streams, exotic plants, and strange creatures as you walk through shaded paths past calm pools. Keep an eye out for local inhabitants such as the anteater, boar, baying deer, wallabies, and spoonbills from the Oasis.
DISCOVERY ISLAND RIDES & ATTRACTIONS
Wilderness Explorers
Self-led activities include animal viewing and acquiring critical outdoor skills. Collect over 25 badges and be allowed to echo the Wilderness Explorer's cry of Caw! Caw! Roar!
It's tough to be a Bug!
Become an honorary insect by sitting in the dark theater at the foot of the Tree of Life, donning a pair of "bug-eye" glasses, and becoming an honorary bug. Enjoy a beautiful 3D film and live show presented by Flik, the lovable ant from A Bug's Life, as you learn how insects survive in nature.
Discovery Island Trails
Under the magnificent tree, meander down peaceful pathways, cross wooden footbridges, and explore cave-like tunnels on a self-guided walk. From convenient viewing stations amid a picturesque landscape of trees and plants, look for fascinating animals.
PANDORA – THE WORLD OF AVATAR
Navi River Journey
On this visually stunning and fascinating river, you'll travel through a series of caverns before arriving at a bioluminescent rainforest where aquatic flora and fauna thrive on all sides—and even above—on every side.
Avatar Flight of Passage
Discover the spectacular sights of this moon for yourself as you explore it on your mountain banshee. Interstellar travelers like you get an up-close look at this moon's breathtaking scenery when they go on a thrilling journey.
Avatar Flight of Passage Frequently Asked Questions
AFRICA
Festival of the Lion King
As the lights go down, hear the noises of Africa's savanna. The stage is a kaleidoscope of color filled with giant puppets, colorful dancers, and stilt walkers.
Kilimanjaro Safaris®
Explore the Harambe Wildlife Reserve, which includes 34 species living in 110 acres of gorgeous open fields, shaded forest environments, and rocky marshes. Your experienced safari guide will drive your rugged 4WD truck during this spectacular 18-minute excursion and assist you in identifying animals as well as offer exciting wildlife facts.
Kilimanjaro Safaris Frequently Asked Questions
Gorilla Falls Exploration Trail
Trek through dense forests and vast savannas as you encounter exotic animals. Experience amazing creatures in their natural habitats—up-close and personal! Take the self-guided Pangani Forest tour to see incredible creatures up close, and personal!
Wildlife Express Train
Step into the magical, fascinating world of Disney's Animal Kingdom with our journey through this entirely new land. Visit past animal housing and hospitals for our resident rhinos, elephants, and other residents.
Conservation Station®
Explore a variety of animal activities and experiences. The Veterinary Treatment Room lets you see how the animals are cared for up close-and even catch a glimpse of a procedure during a visit. You can watch experts prepare meals for park residents at the Nutrition Center. View some tarantulas, scorpions, millipedes, and snakes in our Amphibian, Reptile, and Invertebrate Windows. Finally, visit our Science Center to see what our resident scientists are doing. 
Affection Section 
Meet a variety of fascinating, domesticated creatures and talk to our animal care specialists while exploring this enormous outdoor space. Before and after visiting the convenient sanitization and washbasin zone near the petting zoo entrance, guests must clean their hands.
ASIA
Maharajah Jungle Trek
View towering footbridges as you walk through nature, wander around jungle curves, encounter cascading waterfalls, and stand in the shade of a palace frozen in time. Then, visit an aviary where over 50 species of birds soar free, including some species not available in North America.
Kali River Rapids
Skim across a geyser erupting, glide beneath a canopy of lush vegetation, and be carried swiftly down rapids. Gaze upon gushing waterfalls and rough bedrock as you enjoy the roaring current. You'll plunge a 20-foot slope once the natural balance is disturbed.
Kali River Rapids Frequently Asked Questions
Expedition Everest – Legend of the Forbidden Mountain
Take a stroll through a Tibetan village at the base of Mount Everest and ride the train to the top. Some say a mythical snow monster resides deep in the mountain.
Expedition Everest Frequently Asked Questions
DINOLAND U.S.A
The Boneyard
A whole world of ancient wonders awaits! Scramble across rope bridges, explore mysterious caverns and toss down twisting slides at the dig site. Collaborate on excavating fossils from a Triceratops and a Tyrannosaurus Rex at the excavation site.
Fossil Fun Games
You can compete for prizes by playing these dinosaur-sized versions of popular boardwalk games. Whack mischievous dinos, squirt targets, toss "comets," roll balls down holes, and shoot hoops so well that you could make a T-Rex wish it had longer arms.
Finding Nemo – The Musical
The adventure begins with Dr. P. Sherman's fish from Finding Nemo, who traveled across the ocean to the Marine Life Institute. It features live performers, 3-D animated settings, and a theater decked out with cutting-edge lighting, sound, and special effects to bring Nemo's aquatic realm to life.
TriceraTop Spin
Prepare for lift-off as you climb into a 4-person triceratops gondola! Move around as you travel through the sky to joyful music. Something prehistoric may emerge from the enormous top crown's center.
Dinosaur FP
Set out on an exciting journey through an ancient jungle full of lifelike dinosaurs in this thrilling Time Rover game. Careen down dangerous hairpin bends. Hunt for food among the Velociraptors as a Cearadactylus circle above! Swoop through the sky and capture prey from a Cearadactylus!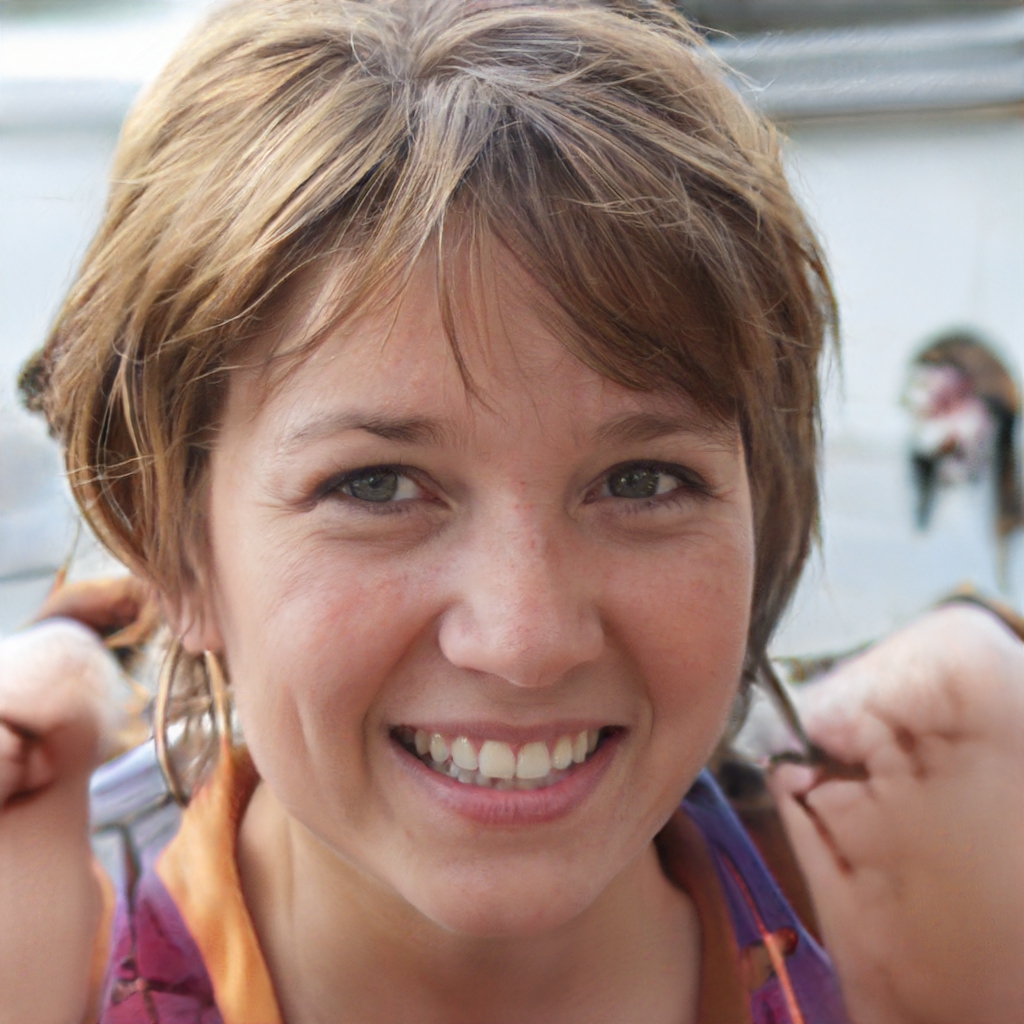 My name is Olivia Smitherman. I'm a travel writer and theme park enthusiast! Florida has some of the best theme parks in the world. I love them all. Each time I visit a theme park, I gather tips and advice that I share with you, my readers. See my bio for more information about me.