Universal rides are a great way to have fun and escape the everyday. They are also a great way to spend time with family and friends. Universal rides come in all shapes and sizes, from roller coasters to bumper cars. No matter what your preference is, there is sure to be a Universal ride that suits your needs!
In This Article
01. Universal Studios Florida Rides
Rides & Attractions at Production Central
Despicable Me Minion Mayhem
On an unpredictable ride in Despicable Me 3, you may enjoy Gru, his daughters, and the mischievous Minions. The plot of the ride begins when you're recruited for Gru's latest plan—one in which you'll become a genuine Minion. But things don't go as planned, and you're launched into an extraordinary journey through his super-secret laboratory. Along the way, you'll encounter animatronic characters and exciting special effects that bring the movie to life like never before.
Hollywood Rip Ride Rockit
This ride will provide a distinct musical flavor: as you strap in, you'll choose the song you want to hear over your screams. Then, you'll climb toward the sky at a 90-degree angle and tackle the first fierce drop in a rush of adrenaline and music pounding through your ears. This rip-roaring journey tops out at 65 mph and includes a series of wild maneuvers that leave you screaming for more.
Meet Shrek, Donkey, and Friends
You'll have a blast meeting the world's favorite big green ogre, Shrek, his wise-cracking four-legged sidekick Puss in Boots, and the lovely Princess Fiona in this amusement.
Meet The TRANSFORMERS
In this adventure, you'll get to know the Freedom fighters. Don't forget to charge up your cameras before heading out. It is the moment to meet Optimus Prime, Bumblebee, and Megatron, among other things.
TRANSFORMERS: The Ride-3D
You may see Megatron and his evil Decepticons attempt to take over the world in this ride. Optimus Prime and Bumblebee will take you on a thrilling, ultra-immersive experience that blurs the line between reality and fiction in the N*E*S*T* vehicle. In an exciting battle between the Autobots and Decepticons, you'll be right in the middle of the action.
Rides & Attractions at New York
Race Through New York Starring Jimmy Fallon
In this thrilling adventure, you'll compete against Jimmy Fallon and all of your favorite characters from NBC's "The Tonight Show," including Conan O'Brien, in a fun-filled race through, below, and above New York City. First, board the one-of-a-kind "flying theater." Then, you'll race through Midtown Manhattan at breakneck speeds, dodging taxis and battling other cars along the way.
Revenge of the Mummy
In this trip, you'll grip on to the safety rail as you speed forward and backward on the track, fleeing from Mummy Imhotep. But, you'll soon plunge into a pitch-black abyss with no end in sight, just as it appears you may have escaped. Will there be any more light for you? Or will you be trapped within the Mummy's curse?
The Blues Brothers® Show
This attraction will let you see Chicago from the ground up. Prepare for the sultry pitches of The Blues Brothers, the king of funk. Every day at Universal Studios, Jake and Elwood—wearing their distinctive black suits, porkpie hats, and sunglasses—appear on stage with Mabel, the waitress, and her sax-playing friends to entertain you with a range of blues and soul classics.
Rides & Attractions at San Francisco
Fast & Furious – Supercharged
You'll be able to join the crew for an immersive Fast & Furious experience on this ride. The plot begins with the fantastic recreation of the crew's headquarters, which is filled with genuine movie memorabilia and supercharged cars you've only seen in the movies. Then, on a street chase across the high-speed world of the Fast & Furious blockbuster pictures, ride along with Dom, Letty, Hobbs, and Roman.
Rides & Attractions at The Wizarding World Of Harry Potter – Diagon Alley
Hogwarts Express – King's Cross Station
This ride lets you onboard the Hogwarts Express from King's Cross Station in London to Hogsmeade Station at Universal's Islands of Adventure. The express will take you through the British countryside and let you walk straight through a solid brick wall onto Platform 9 ¾, allowing you to explore the countryside. You never know who—or what—you'll see flying, swooping, or lurking outside your window as you travel.
Knight Bus
You may enjoy this attraction, which is located on the London Embankment. It's the purple three-story Knight Bus, which stranded witches and wizards by flagging down their wands for emergency transport. Passers-by can peer into the windows to observe curtains, beds, a magnificent chandelier, and a talkative shrunken head that chats with the bus driver from time to time.
Harry Potter and the Escape from Gringotts
This ride will take you deep underground and beneath a giant fire-breathing dragon on a multi-dimensional experience. The narrative begins as you travel perilous subterranean vaults. You'll meet Harry, Ron, and Hermione along the way. But you'll have to outrun Voldemort, Bellatrix, trolls, and other creatures who want to keep you from returning to Diagon Alley safely.
Ollivanders
The most crucial wizarding item is their wand, which you can find at the Ollivander Wand Shop. Young witches and wizards looking for the essential wizarding object come here to fight for a chance to obtain it. You may see a wand choose a wizard during this unique interactive experience, and you may buy your wand, variety of wands, character wand replicas, or Interactive Wand.
Gringotts Money Exchange
You may ask a Gringotts goblin at the end of Diagon Alley and Hogsmeade what he knows. You can also trade your money for Gringotts bank notes in $10 or $20 denominations to spend on items within Diagon Alley and Hogsmeade, as well as specific locations throughout Universal Orlando Resort. At Guest Services, you may also exchange unused wizard money for American money.
The Tales of Beedle the Bard
For a stage show put on by the Wizarding Academy of Dramatic Arts, you may assemble 'round for a great time. The plot begins with skilled actors performing a trunk show using scenic pieces, props, and puppetry. Next, they'll retell two famous Beedle the Bard stories: The Fountain of Fair Fortune and The Tale of the Three Brothers.
Celestina Warbeck and the Banshees
You can hear the sound of the wizarding world sensation Celestina Warbeck and the Banshees throughout The Attraction. It begins with a swinging show that includes songs never before heard, including 'A Cauldron Full Of Hot, Strong Love,' 'You Stole My Cauldron But You Can't Have My Heart,' and 'You Charmed The Heart Right Out Of Me.'
Rides & Attractions at World EXPO
MEN IN BLACK Alien Attack
In this attraction, you take on the role of the Men in Black's Agent Trainee. Aliens have infested New York, and it's up to you to shoot them all out of existence. Zap those pesky minor bugs with your laser gun and score points before they zap back at you, causing your car to spin wildly out of control. You'll become a full-fledged MEN IN BLACK agent when you accept the responsibility of saving the Earth's fate.
Rides & Attractions at Springfield, U.S.A.: Home of the Simpsons
The Simpsons Ride
You can go on a trip to Krustyland with The Simpsons on this ride. Have fun and take a seat on an indoor simulated rollercoaster ride where you'll barrel and smash through the park with Homer, Marge, Bart, Lisa, and Maggie in an over-the-top non-stop exciting adventure. Keep your eyes open for appearances from some of Springfield's favorite characters as you explore the city.
Kang & Kodos' Twirl 'n' Hurl
In this experience, you may enjoy calling all Earth humans! Kang and Kodos, those funny drooling aliens from The Simpsons, have arrived at Universal Studios Florida with a ride that will lift you into the stratosphere. Make your flying saucer and swoop up and down throughout space. Aim your lasers for a chance to zap your favorite Springfield residents as you spin through space.
Rides & Attractions at Woody Woodpecker's Kidzone
Animal Actors on Location!
This attraction has a wild show with some of the best animal actors from movies and television performing in a hilarious combination of video skits, live sketches, and audience interactions. It's great for the whole family with various colorful birds, mischievous pups, agile cats, and more.
DreamWorks Destination
All-time popular movies such as Madagascar, Trolls, Puss in Boots, and Kung Fu Panda are found within this experience. In addition, Universal Orlando is bringing several of DreamWorks Animation's most well-known characters together in a delightful, interactive event. Dance with them or take a picture with them. And while you're at it, enjoy it all in comfort in an air-conditioned environment. It's unlike any meet & greets you've ever experienced before.
Curious George Goes to Town
George invites guests on an adventure to discover this joyous park with Curious George. In the water play area, you can collect pumps, hoses, and levers from the town's cartoony structures. In the Animal Show tent, kids can learn about animals. Finally, head to the Man with the Yellow Hat's Ball Factory to throw, blast, and launch thousands of soft foam balls.
Woody Woodpecker's Nuthouse Coaster
You'll be wondering who is better to guide newcomers to the track than that crazy woodpecker, Woody? This hilarious ride swings and swoops through the nut factory of Woody, packed with witty quips and corny jokes. It's a hoot for both children and adults since it has none of the daring drops that characterize traditional coasters.
Fievel's Playland
An American Tail and Fievel Goes West inspired this amusement park. Your children can enjoy a colorful playground full of enormous objects in this location. They may scale a 30-foot spider web, crawl through huge tin cans, cross rope bridges that sway, explore an enormous cowboy boot, splash in a 1,000-gallon cowboy hat, and go on a twisting 200-foot water slide.
E.T. Adventure
In this adventure, you'll be able to save E.T.'s homeworld from certain death. So take off on a thrilling (but safe) journey through the air on your flying bicycle. You'll outrun bad guys as well as soar into the heavens, where his incredible supernatural own awaits, full of fantastic otherworldly creatures.
Meet SpongeBob SquarePants and Friends
In this attraction, you may encounter SpongeBob Squarepants in his cheerful store. You may also meet Patrick there.
Rides & Attractions at Hollywood
Character Party Zone
You will be able to meet characters from Universal's Superstar Parade, including the Minions, Gru, and the girls from Despicable Me; Nickelodeon's "SpongeBob SquarePants," Patrick and Squidward; Dora, Diego, and Boots.
Universal Orlando's Horror Make-Up Show
This one is a wild live show that will teach you how to create some of the horrid monsters you've seen on the big screen. In addition, this experience contains fascinatingly entertaining insights into filmmaking, with movie clips, props, and interactive demonstrations.
Hollywood Character Zone
You'll encounter some of your favorite characters on this ride. Woody Woodpecker, Marilyn, Betty Boop, and Doc Brown may be found and encountered here from Back to the Future.
The Bourne Stuntacular
Forget everything you think you know about stunt shows in this entertainment. The narrative begins with a cutting-edge fusion of stagecraft and film. Then, you'll follow Jason Bourne as he outruns sinister individuals intent on capturing him. First, he dangles from a Dubai helicopter. Then, he's chased across rooftops in Tangier and Virginia by a motorbike. Every step is full of fistfights, shootouts, and danger.
02. Universal's Islands of Adventure
The Incredible Hulk Coaster
The Hulk's Coaster is based on the film. The plot goes that you've volunteered to participate in a research project led by Dr. Bruce Banner. Still, a dose of gamma radiation transforms everything as Hulk-like power propels you upside down into a zero-gravity roll, racing faster and faster with up to 67 mph speed. Hang on as you twist and turn through the wrecked lab, narrowly escaping incineration before plunging into the raging river below.
Storm Force Accelatron
This roller coaster is themed after Marvel films. It deals with Magneto's attempts to take over the world. Storm from The X-Men can incinerate him if she gathers enough thunder and lightning. Board Professor Xavier's power generator and spin as fast as you can to defeat Magneto. The destiny of the planet rests in your hands.
Doctor Doom's Fearfall
This Doctor Doom-inspired ride is based on his attempt to test his newest invention, the machine that extracts terror from people. You can use the fears he gathers as a weapon against the Fantastic Four. However, it is his henchmen who will strap you into a seat, launch you into space, and then launch you back to Earth without leaving you time to catch your breath. Will you scream, or will you fight?
Meet the Marvel Super Heroes
This experience takes you to meet Spider-Man, Captain America, Cyclops, Wolverine, Storm, and Rogue from the X-Men. In addition, doctor Doom and Green Goblin are also Marvel Villains that you may encounter.
Attractions & Rides at Toon Lagoon
Me Ship, The Olive
This thrilling journey will take you by surprise with its bright ship with an inventive play area filled with entertainment from bow to stern. Passageways, slides, climbing nets, horns, an interactive piano, and more are spread throughout three decks. You may also squirt unsuspecting passengers on Popeye & Bluto's Bilge-Rat Barges as they pass by below with water cannons.
Popeye & Bluto's Bilge-Rat Barges
The excitement of this attraction will get you ready for incredible splashes as well as plenty of fun. Bluto has stolen Popeye's most pleasing gal, Olive Oyl, and the only way to recover her is with an 18-foot octopus and a lot of water. Hold on tight because you'll be braving violent rapids while navigating your raft through the caves of Skull Island. Then, if you're brave enough, you'll head over the waterfall and into a whirlpool at the end!
Dudley Do-Right's Ripsaw Falls
The Dudley Do-Right River Ride is a roller coaster and water flume hybrid. As a result, it combines the excitement of vintage cartoons with heart-pounding action. Along with lovable Royal Canadian Mountie Dudley Do-Right, you'll slosh your way through twists and turns before plunging 75 feet down the track to get ready for the biggest splash of your life as you approach a nail-biting 75-foot drop.
Attractions & Rides at Jurassic Park
Camp Jurassic
The vast playground at Jurassic Park is a multi-level prehistoric amusement park where kids may have enormous enjoyment. Explore dark caverns and amber mines, scale dinosaur-catching nets, and negotiate swinging suspension bridges as the ground trembles with the roar of dinosaurs.
Pteranodon Flyers
Take flight beneath the 10-foot wings of a Pteranodon while riding Sky Flyer at the Discovery Kingdom. They'll soar and gently swing through the air in a comfortable seat that is suspended from a track above as they slowly soar and gently swing in the air. This ride is ideal for younger visitors who are not yet ready for big-kid thrills because it has no abrupt or frightening movements.
Jurassic Park River Adventure
The storyline for this roller will keep you on the edge of your seat. For example, one minute you're riding in your boat, and the next face-to-face with a formidable T. rex. There's nowhere to flee. She's closing in fast, and if you don't act soon, her razor-sharp teeth will tear into you. Did we mention it's an 85-foot plunge?
Jurassic Park Discovery Center
At this interactive center, where dinosaurs have been brought back to co-exist with humans, you may investigate the mysteries of our planet's prehistoric past. Play You Bet Jurassic and analyze your DNA, or examine dinosaur eggs in the nursery where baby Velociraptors are ready to hatch.
Jurassic World VelociCoaster 
The Jurassic World VelociCoaster is the apex predator of roller coasters: a Jurassic World VelociCoaster. You can speed through the jungle and soar above the ground in this ride. Now you may board your vehicle for a high-speed dash through the park's raptor paddock. Feel the hunt as you race alongside these nimble predators, twisting and soaring above the land and water while dodging obstacles in your path.
Attractions & Rides at The Wizarding World Of Harry Potter – Hogsmeade
Harry Potter and the Forbidden Journey
This experience will allow you to enjoy your trip as you explore Hogwarts School of Witchcraft and Wizardry. After that, soar over the castle walls as Harry Potter and his companions go on an unforgettable adventure, coming face-to-face with mystical creatures.
Flight of the Hippogriff
You may walk through the Care of Magical Creatures grounds and pass through Hagrid's home on this ride. As you approach the ride, Hagrid instructs guests to greet a Hippogriff properly. The Flight of the Hippogriff is a family-friendly roller coaster that loops around the pumpkin patch and passes by Hagrid's cottage.
Frog Choir / Triwizard Spirit Rally
Enjoy this attraction by hearing the vocal stylings of this small choir of Hogwarts students, accompanied by the smooth bass rumbles of their giant throaty frogs. The silver-tongued students perform familiar wizarding songs with their croaking counterparts and a cappella flourish; the silver-tongued students from Gryffindor, Slytherin, Hufflepuff, and Ravenclaw houses.
Ollivanders
In this attraction, young wizards and witches come looking for the most critical wizarding item: their wand. You may see a wand choose a wizard in this one-of-a-kind interactive experience. Visitors (including the selected wizard in the Interactive Experience) can buy real wands, replica wands, character wands, or Interactive Wands.
Hagrid's Magical Creatures Motorbike Adventure
On this expedition, you'll ride a thrilling roller coaster with Hagrid into the wilds of the Forbidden Forest, beyond the confines of Hogwarts Castle, on a thrilling journey that plunges through some of the wizarding world's most unique magical creatures. Universal's most highly themed and immersive coaster—only at Islands of Adventure.
Hogwarts Express – Hogsmeade Station
From Hogsmeade Station in Universal's Islands of Adventure to King's Cross Station in the London area of Universal Studios Florida, you may ride with the Hogwarts Express. On the way, encounter popular characters and monsters from the Harry Potter novels and films. After arriving, check down one street for a hidden passageway into Diagon Alley.
Attractions & Rides at The Lost Continent
The Mystic Fountain
The Mystic Fountain is erected on the mysterious subterranean geysers of The Lost Continent and carved from ancient stone. This feisty fountain in Sindbad's Bazaar is inhabited by a mischievous water spirit who converses with (and splashes) those bold enough to compete. When activated, the fountain plays music and jokes around, engaging with everyone nearby.
Poseidon's Fury
In this journey, you'll follow an archeologist researcher as she leads you through the ruins of the ancient Temple of Poseidon, the Greek god of the sea. However, after traveling a long way beneath the sea, you're caught in a tremendous conflict between Poseidon and Lord Darkenon. In this spectacular special effects spectacle, fireballs erupt, lasers flash, and water erupts all around you.
Attractions & Rides at Seuss Landing
The High in the Sky Seuss Trolley Train Ride!
Enjoy the journey to the Seuss Landin. As you wait for the trolley to arrive, you'll be treated to a recitation of The Sneetches. Then recline and unwind as your trolley journeys above the creative structures and attractions at Seuss Landing. There are two ride tracks: one follows up on the narrative of the Sneetches, while the other takes you on a tour of your other favorite Seussian tales through letters and numbers.
Caro-Seuss-el
As you board this ride, you can not only make Dr. Seuss characters blink, wiggle their ears, and turn their heads. These sensational Seussian twists on classic carnival rides are sure to delight little ones. For example, you can see Horton the Elephant closely protecting the tiny insects living on the dandelion above.
Seuss Character Zone
In this attraction, you'll be able to meet some of your favorite Dr. Seuss characters, like The Cat in the Hat, Sam I Am, Thing One and Thing Two, and The Grinch.
One Fish, Two Fish, Red Fish, Blue Fish
You'll be able to ride inside your own Dr. Seuss flying fish on this excursion. It's got simple controls for you to maneuver up, up, up and down, down, as you glide about an assortment of fountains that squirt water in time to a musical rhyme. So pay attention to the words and follow their instructions or you could get wet.
The Cat in the Hat
You'll be able to vanish into Dr. Seuss' tale on this ride. So grab a seat and swerve from room to room as you cross through one of Dr. Seuss' most popular books. Each scene has been meticulously re-created using colorful characters and wild movement, with twisty pathways leading from one room to the next in an attempt to clean up after The Cat in the Hat before Mother comes home.
If I Ran The Zoo
In this play area inspired by Gerald McGrew's strange zoo, you may discover yourself in the wacky habitats of peculiar animals. Slide down tunnels in Zomba-ma-tant, capture a Natch in the cave of Kartoom, or trap beasts in the wet play space. But beware of the Scraggle Foot Mulligatawny—unless you enjoy being sneezed on.
03. Universal's Volcano Bay Water Theme Park
Rides & Attractions at The Volcano
The Spirit of Krakatau
The Spirit of Krakatau is a 200-foot tall simulated volcano that towers over the park and features three unique drops. Riders will experience total immersion into the story of Krakatau, from the moment they board until the time they disembark.
Rides & Attractions at Rainforest Village
Kala and Tai Nui Serpentine Body Slides
The Kala and Tai Nui Serpentine Body Slides are a set of two intertwined body slides that drop riders into the dark waters below. Both slides offer a different experience, with Kala being the faster and more intense of the two. These slides are perfect for those looking for a breathtaking ride.
Ohyah of Ohyah and Ohno Drop Slides
The Ohyahh of Ohyah Drop Slide is an exhilarating way to descend 199 feet on one long descending slope before an abrupt stop at the bottom. The slide will be open to park-goers who meet all requirements as indicated by signs near each entrance line.
Puka Uli Lagoon
Puka Uli Lagoon is a relaxing and tranquil body of water, with beaches on either side. You can spend hours just sitting in the sand, watching the waves roll in from over the reef. It's a perfect spot for snorkeling or floating lazily on an inflatable raft.
Maku of Maku Puihi Round Raft Rides
Maku of Maku Puihi boasts three different types of round raft rides: Kala Wana (gentle), Olo'o' Oka (moderate), and Kahili Kai (wild). Riders will spin and splash their way through the twisting, turning river before plummeting down a six-story drop.
Puihi of Puihi Spinners
The Puihi of Puihi Spinner is an enclosed capsule that takes riders on a wild journey around the dark interior of the Krakatau volcano. The ride starts slowly but quickly builds in intensity as it circles faster and faster around the volcano.
TeAwa The Fearless River
"TeAwa, The Fearless River" is a sensational ride for those who want to experience the feeling of being in total darkness. The ride starts slowly but quickly builds in intensity as it circles faster and faster around the volcano.
Hammerhead Beach
Hammerhead Beach is the perfect place to relax from the thrills and excitement of Universal's Volcano Bay Water Theme Park. Hammerhead Beach is a quiet oasis located at the park's far end, away from the action. It is an excellent place to dip in the pool or bathe in the sun. With hammocks strung between palm trees and shaded areas to escape the heat, it's easy to spend an entire day at Hammerhead Beach.
Taniwha Tubes – Tonga & Raki
The Taniwha Tubes are a pair of enclosed slides that circle the volcano. Riders will spin and splash their way through the twisting, turning river before plummeting down a six-story drop.
Punga Racers
Punga Racers is a high-speed, mat-based race through the rainforest. Riders will start their journey by sliding down four stories on an inner tube before racing through tight turns and steep drops. This attraction is perfect for those looking for a riveting ride.
Rides & Attractions at River Village
Krakatau Aqua Coaster
The Krakatau Aqua Coaster is the centerpiece of Universal's Volcano Bay Water Theme Park. This high-tech water coaster takes riders on a lively journey through caves and caverns inside the volcano before emerging into daylight with incredible views of the park and surrounding area.
Runamukka Reef
Runamukka Reef is a multi-level water play area for children. You can cool off in the hot sun at the reef with several slides, two geysers, and five spray jets.
Tot Tiki Reef
Tot Tiki Reef is a toddler-friendly water play area with slides, spraying fountains, and a gentle current carrying children around the pool. It's the perfect place to let little ones explore and have some fun in the water.
Kopiko Wai Winding River
The Kopiko Wai Winding River is a gentle, meandering river that takes park-goers on a relaxing journey through the rainforest. Anyone who loves to relax can enjoy the river with their family, including those with small children.
Honu of Honu ika Moana
Honu of Honu ika Moana takes riders on an adventure through the rainforest and ocean. The ride features two drops, a waterslide, and rapids that are sure to get your heart pumping!
ika Moana of Honu ika Moana
ika Moana of Honu ika Moana is a high-speed, twisting water slide that takes riders through the rainforest and into the ocean.
Rides & Attractions at Wave Village
Ko'okiri Body Plunge
The Ko'okiri Body Plunge is a heart-pounding, 70-foot drop that will take your breath away. This extreme water slide sends riders plunging down a vertical tunnel before emerging into a pool of water below.
The Reef
The reef is a multi-level water play area that features slides, geysers, and spraying fountains. When it's hot, it's the perfect place to cool off.
Waturi Beach
Waturi Beach is a beautiful, white-sand beach that offers park-goers a place to relax and take in the sights and sounds of Universal's Volcano Bay Water Theme Park. With various cabanas and loungers available for rent, Waturi Beach is the perfect place to spend a lazy day in the sun.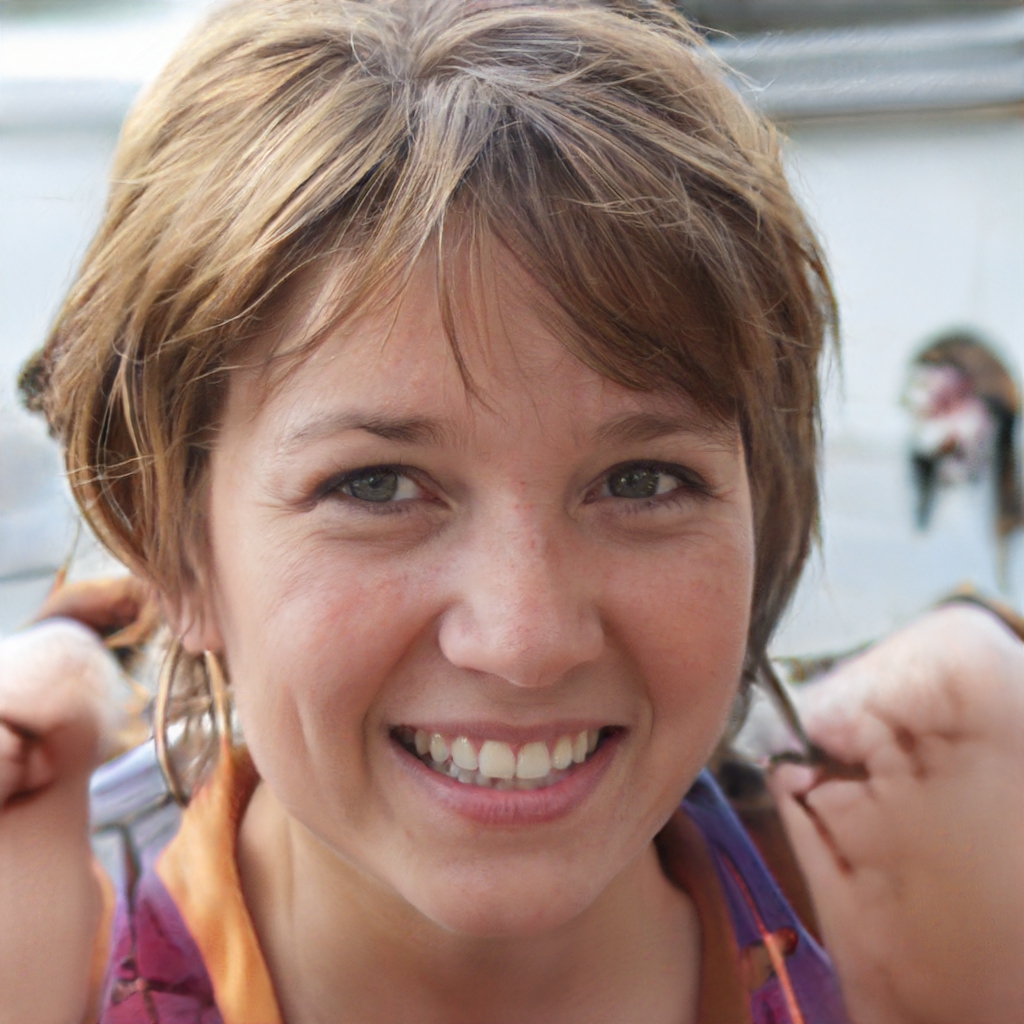 My name is Olivia Smitherman. I'm a travel writer and theme park enthusiast! Florida has some of the best theme parks in the world. I love them all. Each time I visit a theme park, I gather tips and advice that I share with you, my readers. See my bio for more information about me.