Planning a visit to Magic Kingdom can be overwhelming. There are so many details to consider! Do not worry because we will assist you. You will find everything from transportation options to available attractions in this guide. We'll also give you tips on where to eat and how to make the most of your time at Magic Kingdom!
In This Guide:
1. What is Magic Kingdom Orlando Florida?
Magic Kingdom is the most famous Disney World theme park. It comprises six sections: Main Street USA, Adventureland, Frontierland, Liberty Square, and Tomorrowland. Each section has attractions such as rides or shows based on movies like Cinderella or Star Wars!
2. Transportation
Transportation to the Park:
Magic Kingdom can be reached in a few different ways. You can drive, take a bus, take a boat or a tram and by monorail.
Driving
The most popular option is to drive and park in the parking lot. If you choose to drive, parking is $25 per car for one day. The lot opens about an hour before the park does and closes about two hours after it closes.
Buses
Buses go directly to Magic Kingdom from most hotels near Disney World. When booking your room, ask the hotel staff if a shuttle to Magic Kingdom is available.
Uber
Magic Kingdom has a designated drop-off and pick-up area for Ubers. Tell your driver to take you to the Magic Kingdom Cast Member parking lot when you arrive. The lot is located across from the Ticket and Transportation Center. From there, it's just a short walk to the entrance of Magic Kingdom!
Transportation Inside of the Park
Boat
If you're staying at one of Magic Kingdom's Resorts, you can take a boat to Magic Kingdom from your resort! This is an excellent option because you get to spend some time on the water before visiting Magic Kingdom! 
Tram
Park-goers staying at one of Magic Kingdom's Resorts who do not wish to take a boat can also take the tram. This will get you from your hotel directly into Magic Kingdom's Ticketing Plaza.
Monorail
The Epcot Monorail and the Express Monorail originate at the TTC and offer express round-trip service to Epcot and Magic Kingdom park. 
Buses From Disney Springs to Magic Kingdom
If you're not staying at a Magic Kingdom Resort, there is also a bus service from Disney Springs. The buses run every 20 minutes and the travel time takes about 25 minutes.
3. The Magic Kingdom Entrance:
The entrance to Magic Kingdom is located in Magic Kingdom Park. Getting there from the parking lot is only a short walk away!
As soon as you arrive at Magic Kingdom, you will go through security. So do not forget to have your tickets and MagicBands ready!
As part of the security check, you might be asked to remove some prohibited items or place them in storage.
Here you'll find all the Disney World Park Policies you need to know, so you can quickly enter the park!
4. Accessibility 
Magic Kingdom has a lot of different accessibility options for park-goers.
Magic Kingdom offers wheelchair rentals and electric convenience vehicles (ECV) or scooter rentals. You can book your rentals online before you go or rent them from one of the many rental areas inside the park.
Mobility rental options include Magic Kingdom's disability access service (DAS), allowing park-goers with disabilities to visit famous attractions without waiting in long lines.
Magic Mobility offers a variety of scooter rentals for Magic Kingdom, too, so you don't have to worry about navigating crowded sidewalks and walkways on your own!
5. Navigation & Maps 
Magic Kingdom has several Magic Kingdom maps that park-goers can use for navigation in the park. The map is divided into six sections: Main Street USA, Adventureland, Frontierland, Liberty Square, and Tomorrowland.
Magic Kingdom also offers a downloadable app called My Disney Experience, which allows you to look up wait times on your smartphone or tablet while enjoying all the Magic Kingdom has to offer!
To make it easy to navigate the park, you will need a map! You can pick up a map of Magic Kingdom at the entrance of Magic Kingdom. If you are a pre planner like me, here is a downloadable pdf version of the Magic Kingdom map I've put online for you.
6. Attractions & Rides
There are over 28 rides and attractions at Magic Kingdom. My Disney World Magic Kingdom Rides list gives you all the information you'll need if you want to jump on the best rides in this park.  
For those of you with young children, be sure to read my article that contains Magic Kingdom Ride Height Requirements.
If you or a family member are using a wheelchair, take a look at my list of Magic Kingdom rides that are wheelchair accessible.
Many of the rides at Magic Kingdom are exposed to the sunlight and are not covered. If your not a fan of the Florida heat and are visiting this park, be sure to check my article that shares ways to stay cool at Disney World.
Attraction and Ride Wait Times
Wait times to get on rides can be very long in Magic Kingdom. To lessen the wait times, you can use the Magic Kingdom app. The app will help save time by letting you know which rides have shorter lines and which ones are currently closed due to technical difficulties or maintenance issues. This will save you lots of time.
7. Restaurants & Places to Eat
There are 25 places to eat in Magic Kingdom, and I have rated all of them in my Magic Kingdom Restaurants list. I weigh up the pros and cons of each restaurant and come up with an honest overall rating for each.
8. Tours
Magic Kingdom Park Tours offers a variety of tours to make your Magic Kingdom experience even more magical. Magic Kingdom also has several special events and private parties held inside Magic Kingdoms theme parks, restaurants, or hotels.
Tours: Dream Along With Mickey, Pirates and Pals Fireworks Voyage, Magic Behind Our Steam Trains Tour, The Keys to the Kingdom Tour, Behind the Magic: A Walk Through Walt's Storytelling Process
Special Events: Mickey's Not-So-Scary Halloween Party, Mickey's Very Merry Christmas Party, Easter Bunny at Magic Kingdom Park, Disney Festival of Fantasy Parade Viewing Area Access
Private Parties: After Hours Magic Kingdom Event, Magic Kingdom After Hours Magic – Party for the Senses
9. Park Hours
The Magic Kingdom theme park is open every day of the year, with varying hours depending on the time of year. Magic Kingdom has the longest opening time of any Disney theme park.
Opening Time
Magic Kingdom is open from 9 am. However, Magic Kingdom also offers extra magic hours. These extra magic hours allow park-goers staying at certain Walt Disney World resorts to enter an hour earlier. So you can enter the park at 9 am and avoid the crowds and jump on some of the rides with short queues. Be sure that your stay includes Magic Your Way tickets and that you select the Extra Magic Hours option when making your FastPass+ selections.
Closing Times
Magic Kingdom closes at 10 pm.
10. Storage
Lockers
Magic Kingdom lockers are under the train station, just past the park entrance, on the right.
Locker Sizes
There are three sizes of lockers available:
Small: (12″ x 10″ x 17″). Prices per day: $10
Large: (15.5″ x 13″ x 17″). Prices per day: $12
Jumbo: (17″ x 22″ x 26″). Prices per day: $15
Rental Carts
Park-goers who do not want to store their items in the lockers can rent a cart. These rental carts are available near the entrance of Magic Kingdom on the right-hand side.
Storage for Wheelchairs and ECVs
If you have a wheelchair or ECV, Magic Kingdom offers storage near the park entrances. Storage is free of charge.
11. Tickets
You can purchase Magic Kingdom Orlando Florida Tickets ahead of time or at the gate. You can save money if you purchase tickets in advance.
Tickets Options:
Magic Your Way Base Ticket: includes admission to one theme park per day for the number of days on your ticket
Magic Your Way Plus Hopper Ticket: includes admission to Magic Kingdom, Epcot, Disney's Hollywood Studios, and Disney's Animal Kingdom theme parks for the number of days on your ticket
Magic Your Way Plus Water Parks Ticket: includes Magic Your Way Base Ticket plus admission to Blizzard Beach water park & Typhoon Lagoon water park. You can also add a Magic Your Way Water Park Fun & More option to Magic Your Way tickets.
Discount Tickets: Magic Kingdom offers tickets at discounted rates for annual pass holders and children ages three to nine. Magic Kingdom also has special ticket prices for military personnel and Magic Your Way hotel packages.
12. Hotels & Resorts
Magic Kingdom offers a variety of hotels and resorts to choose from.
Resorts
Magic Kingdom has more than 25 on-site resorts to choose from.
Resorts: Contemporary, Polynesian Village, Grand Floridian, Wilderness Lodge, Animal Kingdom Lodge, Boardwalk Inn, Yacht Club Resort, Beach Club Resort and Villas, Saratoga Springs Resort & Spa, Old Key West Resort and Villas.
Hotels: The Swan, The Dolphin, Shades of Green Resort, Disney's All-Star Resorts, Port Orleans Resort & French Quarter, The Campsites at Disney's Fort Wilderness.
13. Customer Service
Customer service is available throughout the park if you need assistance at Magic Kingdom Orlando in Florida. You can find customer service locations near most major attractions and by the entrances to Fantasyland and Tomorrowland. Guest Relations desks are also available inside Cinderella's Castle and the Magic Kingdom Welcome Center.
There are other ways to contact Magic Kingdom guest relations services.
Guest Relations Phone Number:  (407) WDW-Guest or (407) 939-4357
Guest Relations Email:  [email protected]
Final Thoughts: 
Magic Kingdom is a great place to visit with family and friends. With this step-by-step guide, you will be able to have a great time at Magic Kingdom and avoid the long lines. Be sure to check out our suggested attractions, restaurants, and hotels available. Have a magical trip!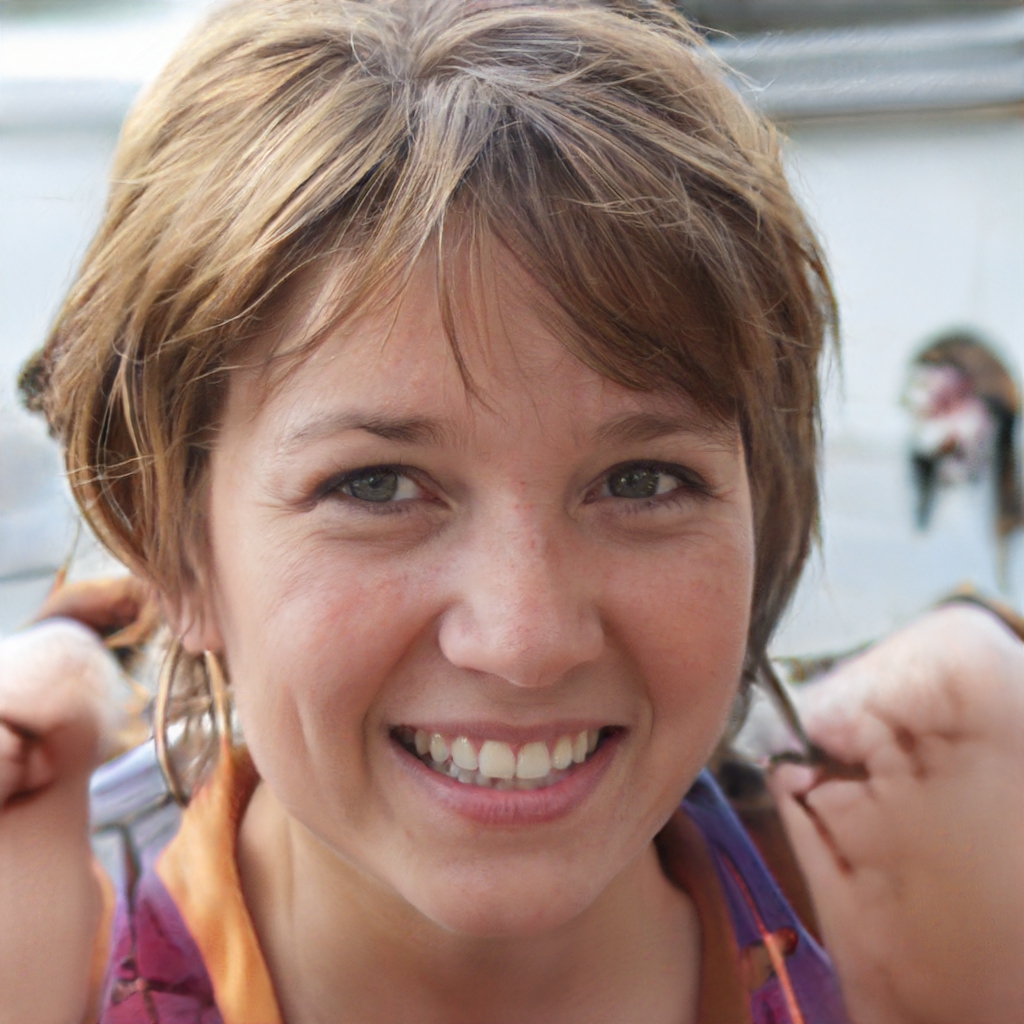 My name is Olivia Smitherman. I'm a travel writer and theme park enthusiast! Florida has some of the best theme parks in the world. I love them all. Each time I visit a theme park, I gather tips and advice that I share with you, my readers. See my bio for more information about me.