01. How Many Legoland Rides Are There?
Legoland Florida features 53 rides and attractions. When there are so many options, deciding which rides and attractions to choose from can be challenging! You will find this list helpful in planning your day and deciding what rides to take. 
This park has 13 different areas and below is a breakdown of rides available in each area.
02. Fun Town Rides
RIDES
The Grand Carousel
The main attraction of this family park is the double-decker carousel. When you arrive at Fun Town, you'll see that it is the park's center, surrounded by a children's playground and a massive slide with two slides on each side.
ATTRACTIONS
Lego Factory Experience
Is there a particular LEGO brick you are looking for? You can purchase bulk LEGO bricks at LEGO Factory Experience & Store's Pick-a-Brick wall. Would you like to have a brick engraved with your name? Then, while you shop, you can have a LEGO brick engraved!
Lego Studio Store
If you are searching for a present to take home or something to remember your trip, this is the place. Situated in The Beginning, The Big Shop provides the best LEGO shopping experience you can have! LEGO fans will find all the LEGO sets, LEGO exclusives, apparel, and logo merchandise they could want.
Fun Town 4D Theater
Our largest indoor theater will provide you with a thrilling experience in 4D movies, followed by an opportunity to meet some of the 4D stars after the show.
The following 4D films are currently available:
LEGO City 4D – Officer in Pursuit!
THE LEGO MOVIE 4D
LEGO NINJAGO
LEGO Mythica: Journey to Mythica
03. Heartlake City Rides
RIDES
Mia's Riding Adventure
Mia is holding a riding camp, and she'd like you to come! So get ready for an exciting disc coaster ride on your horse! Park-goers over the age of 65 are not recommended to ride. Also, individuals who cannot sit upright independently may not ride this attraction.
04. MINILAND USA Rides
RIDES
Daytona International Speedway
On a 1/20 scale, enter the "World Center of Racing" for a thrilling racing experience. DAYTONA Rising's giant replica of its renovation project welcomes park-goers with squealing tires and excited spectators. More than a dozen Master Model Builders used nearly 300,000 LEGO bricks to build it.
Kennedy Space Center
This famed Florida site replica has honored those who reached for the stars for more than 50 years. The models include the legendary Rocket Garden and the U.S. space shuttle and launch pad. They assembled spacecraft in the vast Vehicle Assembly Building during the Apollo programs, where they were prepared for launch.
ATTRACTIONS
Florida
You'll get a comprehensive view of Florida at this attraction! Be sure to visit Mallory Square in Key West, Bok Tower in Central Florida, and Antebellum Mansions in the Panhandle, as they are all famous landmarks.
Pirates' Shores
Pirates can be found on sandy beaches and aboard magnificent vessels in this area. This incredible lagoon evokes the glory days of swashbuckling adventure and treasure hunting from the midst of the sea to a quiet seaside village.
California
This attraction offers a tour of California's finest sights, including the Golden Gate Bridge, San Francisco's skyline, Lombard Street's twists and turns, and the magnificent Golden Gate Bridge. Additionally, it contains other Los Angeles landmarks such as the Hollywood Bowl, Griffith Observatory, and the world-famous Chinese Theatre.
Washington, D.C.
This attraction allows you to view some of the nation's most renowned monuments without leaving Florida. The White House, the Smithsonian Institution, the Washington and Jefferson Monuments, and parts of Georgetown are featured in detailed re-creations. Watch the Capitol's marching band while you're there!
Lego Star Wars
The LEGO Star Wars at LEGOLAND was unveiled this month as part of the MINILAND display area at the theme park. The new exhibit is a delight for Star Wars and LEGO bricks fans. Known as one of the most complicated LEGO sets ever produced, the 4,000-piece Death Star is one of the most impressive LEGO sets. In comparison, the 16-foot Star Destroyer Finalizer contains 350,000 bricks.
New York
In this attraction, you can take a stroll through the streets of the famous city that never sleeps. Take an insider's view of famous landmarks like Rockefeller Center, Times Square, Liberty Statue, Empire State Building, Guggenheim Museum, the Bronx Zoo, and even Grand Central Station. All the best parts of New York City are right in this attraction!
Las Vegas
Discover the world's most famous Strip made of LEGO Bricks by stopping by the LEGO Brick City Expo. This city's heart is the Las Vegas Strip. Other attractions include the Eiffel Tower replica and the fake balloon sign. In LEGOLAND Florida Resort, "The Strip" includes sounds recorded in Las Vegas, a tiny wedding chapel and monorails.
05. Pirates' Cove Rides
Cypress Gardens
The Cypress Gardens in the park are a beautiful and historic botanical garden. Florida's favorite attraction since 1939, the orchid collection, is well-known. There are over 30 types of palm trees, ten types of banana trees, 15 kinds of azaleas, and ten kinds of camellias in the Gardens, making them a botanical marvel. The Gardens are kept in immaculate condition. It has been home to a giant Banyan tree since 1939 when it was planted as a seedling.
06. LEGO Technic Rides
RIDES
The Great LEGO Race
We know you'll love this ride if you are a brick fan! Be the center of attention at a road race that will keep you on the edge of your seat! With The Great LEGO Race, park-goers find themselves in the middle of a fast-paced road rally that throws the laws of physics out of the window.
Technic Tot Spot
Please make your way to new heights by sliding, climbing, and building your way to them! Despite its sun-drenched status, the area is ideally suited for even the tiniest park-goers.
AQUA ZONE Wave Racers
While riding this attraction, you will feel the wind in your hair and have water sprayed on your face as you enjoy the waves, steering yourself to avoid the water bursts. But you will never want to get out of this ride!
Technicycle
The high-flying ride you drive is the perfect place to show off your pedal power! Choose how high you want to go, how fast you want to pedal, or how relaxed and close you want to glide.
ATTRACTIONS
Kid Power Tower
If you want a bird's eye view of Lake Eloise and the theme park, climb up the buildings using your super kid strength. You'll enjoy a bird's-eye view of beautiful Lake Eloise and the park after a fun "free-fall" to the bottom and then plunge into a thrilling attraction!
07. Imagination Zone Rides
ATTRACTIONS
Imagination Zone
With its incredible hands-on LEGO activities, the Imagination Zone is full of fun for the whole family. Besides the outdoor Kid Power Towers ride, park-goers will discover an indoor area filled with vibrant furniture, floor-to-ceiling graphics, and several wonderfully themed rooms stacked with thousands of LEGO bricks ready to construct.
08. Water Park Rides
RIDES
Build-a-Raft Lazy River
Imagine designing and putting your own unique LEGO ship together, which you may float about the 1000-foot-long lazy river with playful LEGO models, blossoming vegetation, and palm trees.
Twin Chasers
With this ride, you can have fun with your friends and even your kids. So take a slide with your buddies!
ATTRACTIONS
LEGO Wave Pool
Take a trip to this beach-like attraction, where you can surf, swim, or cool off in the water where the waves are large enough for everyone to enjoy.
Joker Soaker
This interactive play area includes slides, climbing areas, water spouts, wading pools, and climbing areas! The giant bucket sitting at the center of the area will make a splash!
DUPLO Splash Safari
Play in the water with the kids! There are four "toddler-size" slides and LEGO DUPLO characters to delight toddlers.
Splash Out
Splash Out is an attraction where you can dip in the sea. Or, you can also cool off near a place where the waves are big enough for everyone to participate.
09. LEGO City Rides
RIDES
Flying School Tot Spot
Take a stroll around this airport-themed play area, soak up some sun on the grassy knoll, and cool down in this air-conditioned playground before you take off climbing and playing in this plane-themed toddler's haven!
Flying School
The Flying School is a suspended roller coaster that allows you to soar through the LEGOLAND clouds and soar through the sky.
Ford Driving School
Ford Driving School is an exciting place where little brick fans can pretend to be police officers, firefighters, taxi drivers, or whatever other driver they want to be while conquering the rules of the road. So create your own LEGOLAND Driver's License at the Driving School Shop and get ready to embark on your adventures.
Ford Jr. Driving School
The Ford Jr. Driving School is a fun and educational way for beginners to learn the basics of safe driving! The LEGOLAND Junior Ford Driving School allows youngsters to navigate this oval track to obtain a LEGOLAND Driver's license.
NFPA Rescue Academy
In this attraction, you will take control of the fire with a fire truck or a police car and try to extinguish the flames. The LEGO City Firefighters are training in the morning, and after 11 a.m., they will be opening the doors to recruits.
Boating School
The attraction will allow children to practice their navigation skills. So here's your chance to put your navigating skills to the test as you navigate through calm waters via LEGO-themed boats powered by batteries.
10. LEGO NINJAGO World Rides
RIDES
LEGO NINJAGO World
You can team up with friends to take on a powerful opponent after firing animated fireballs, lightning bolts, and other fun stuff at various monsters in this ride. Compare your score with friends, family, and other park-goers, then try again!
11. Land of Adventure Rides
RIDES
Coastersaurus
On this roller coaster ride, you'll take a wild ride through the jungle on Coastersaurus! Lego bricks form the centerpiece of this family-friendly wooden coaster, which bends and dives through a prehistoric dinosaur-themed environment. While at LEGOLAND, you can enjoy this exciting activity with the whole family!
Safari Trek
This safari ride will offer you and your companions an excellent spot to see your favorite LEGO animals. So whether you like lions, tigers, or elephants, this ride is for you.
Beetle Bounce
You'll be launched 15 feet up toward two enormous obelisks topped with jeweled LEGO scarab beetles on this ride. Have a great time hopping and dropping your way through the Land of Adventure!
Pharaoh's Revenge
In this ride, young park-goers can slide down, crawl through, climb up, cross over, and swing on ropes, ladders, tunnels, and swings.
The Lost Kingdom Adventure
In this thrilling indoor ride, you will jump on your desert off-roader vehicle and use your laser gun to take aim and defeat LEGO mummies and skeletons to find the hidden treasure! Keep track of your points and try to beat and challenge other explorers.
12. LEGO Kingdoms Rides
RIDES
Royal Joust
Royal Joust is a ride that lets youngsters immerse themselves in a fairytale. They will encounter other jousting knights and enchanted creatures as they ride their own LEGO horse through a medieval forest.
The Dragon
You'll have a blast as you navigate this indoor/outdoor steel roller coaster, where the goal is to have fun, not to be scared! While exploring LEGOLAND Florida Resort's enchanted castle, feel the dragon's breath on your face, then soar into the sky on the pleasant green dragon!
Merlin's Challenge
Take a ride on a mysterious wooden train powered by a wizard's spell. Spinning around the magic will immerse you in a medieval enchantment, while the ride up and down over the tracks is thrilling for small riders.
ATTRACTIONS
Forestman's Hideout
Ropes, ladders, tunnels, and other equipment are available indoors and outdoors for this attraction. Park-goers can use ropes and ladders safely for climbing up, crawling through, sliding down, crossing over, and swinging around.
13. DUPLO Valley Rides
RIDES
DUPLO Tractor
Toddlers can ride on tractors of their size and help farmers plow cornfields and look for lost livestock while they assist in plowing cornfields.
DUPLO Train
Toddlers have the opportunity to ride the train alone or with their parents so they can see scenic features such as farms, fishing holes, and camping grounds.
ATTRACTIONS
Florida Prepaid Schoolhouse
In this in-home entertainment center for tiny brick enthusiasts, kids can play soft-play activities, learn and practice letters and numbers on an interactive touchscreen, and enjoy exciting presentations.
If it's raining or hot, explore the indoor schoolhouse. In addition to changing stations and nursing chairs, a Baby Care Center is also available inside, with a microwave, refrigerator, and rocking chairs.
DUPLO Tot Spot
The DUPLO Tot Spot is one of the tiniest playhouses with a slide and a colorful playhouse specially designed for babies under two. In this area, you can have a fun and exciting play area that is safe and secure for our youngest DUPLO park-goers.
DUPLO Splash & Play
Playing in the Duplo Splash and Play is fun and refreshing since the play area features intermittent water spouts and interactive water elements surrounded by larger-than-life farm animals.
14. The LEGO Movie World Rides
RIDES
Unikitty's Disco Drop
Embark on a fantastic, exciting, and fun adventure with Unikitty and her many personalities through the rainbow portal. This ride will be a memorable experience filled with joy and rainbows! The whole family will love spinning and bouncing back down to earth after dipping, swooping, and dropping to the top of Cloud Cuckoo Land!
Benny's Play-Ship
Benny's Play-Ship is an all-around spaceship that everyone will enjoy. You can join Benny on his spaceship during this ride before takeoff in his giant play-ship! What a fantastic playground!
The LEGO MOVIE Masters of Flight
Emmet will take you on an adventure on his three-decker flying sofa. With a full-dome virtual screen, this suspended ride takes riders on an action-packed journey through the sky with characters like Sweet Mayhem, who will make her cinematic debut in The LEGO Movie 2.
Battle of Bricksburg
This ride is going to get you wet! Riders are tasked with assisting in the defense of Bricksburg by spraying the evil DUPLO alien invaders and helping them prevent them from entering and stealing LEGO bricks at the Battle of Bricksburg Water Ride. Outside of the ride, there will be water guns for park-goers to spray and help the riders save the day!
ATTRACTIONS
Emmet's Super Suite
If you want to find Emmet's apartment, you will have to stroll around downtown Bricksburg. Each day, park-goers can see Emmet and his friends in Emmet's Super Suite, where you can take fantastic photos!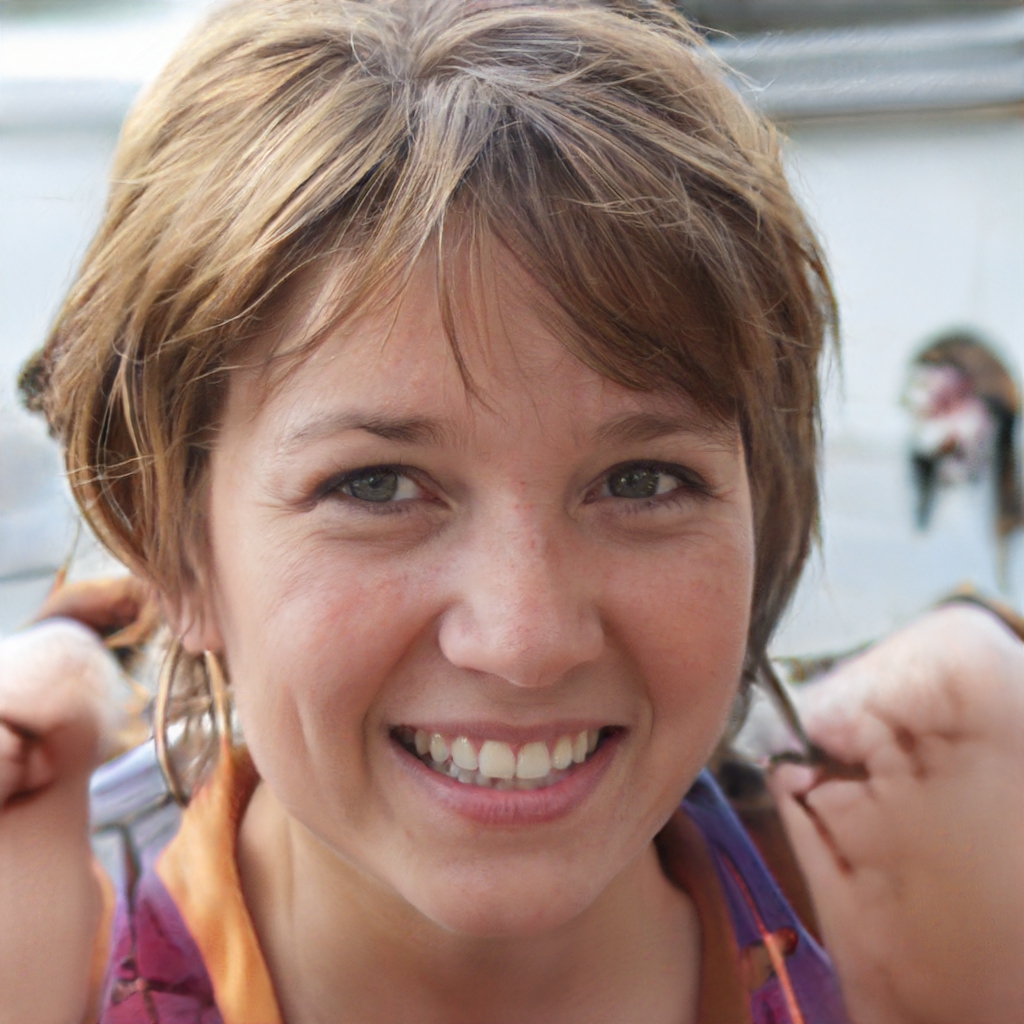 My name is Olivia Smitherman. I'm a travel writer and theme park enthusiast! Florida has some of the best theme parks in the world. I love them all. Each time I visit a theme park, I gather tips and advice that I share with you, my readers. See my bio for more information about me.