Intro
Legoland is a magical day out for children, but is it for adults as well? Is Legoland a fun day out as an adult? Where can you relax as an adult at Legoland? Would it be stressful to take your children to Legoland?
Are adults allowed to visit Legoland alone without children? What dining options are there in the park for adults? Are there any rides suitable for adults at the park? Are there any rides that can accommodate adults? These questions and more will be answered below. 
Let's dive in!
Adult Relaxing Area
The most relaxing area in the park is the Botanical Garden. Adults like us can enjoy this garden situated amidst the busy activities of Legoland for kids.
Built in 1939, the Historic Cypress Gardens is a world-renowned botanical garden. The hidden paths provide a perfect setting for relaxing for an hour or two. 
There is also a rich history to this 80-year-old garden, including the Civil Rights Movement. While adults relax, they can learn about the past of Florida.
Adult Dining
There are eight restaurants that have adult menus and adult portions. They are:
Granny's Apple Fries
Granny's Apple Fries is a Legoland Original restaurant that serves apple fries. These classic treats are available in serving sizes suitable not only for children but also for adults. If you visit Legoland Florida, you must try this delicacy.
Fun Town Pizza & Pasta Buffet 
A variety of savory and dessert pizzas are available at Fun Town Pizza & Pasta Buffet for adults. You can also pick up salads with fresh toppings or even freshly-cooked pizza topped with your favorite sauce.
Funnel Factory
In Legoland, you should also check out the Funnel Factory, especially if you loved funnel cakes as a kid. Take a bite of funnel cake topped with powdered sugar, fruit slices, and ice cream.  
Beach-n-Brick Grill
If you're spending some time at the water park of Legoland, you can enjoy a mouth-watering meal at Beach-n-Brick Grill. This place serves freshly-made burgers, hotdogs, and salads of many kinds that any adult will surely enjoy.
Beach-n-Brick Bar
The Beach-n-Brick Grill comes with a bar that will serve your needs. If you want to enjoy a refreshing drink, this bar will surely quench that thirst for you. If you're visiting Legoland, be sure to take advantage of the options this bar offers only for adults.
Kick'n Chicken Co.
Kick'n Chicken Co. serves mouth-watering chicken tenders to adults. The place specializes in freshly-made and hand-breaded chicken tenders. You can also have a large meal if you're a heavy eater, as they have separate serving sizes for adults and kids. The restaurant also offers grilled chicken, chicken sandwiches, burgers, and famous chicken tenders.
Burger Kitchen
Burger-loving adults can also feast on Lego City's burger kitchen menu. You can satisfy your burger cravings here with the flame-broiled burgers served among the Lego antiques tucked away in the corner of this place.
Dragon's Den
The Dragon's Den is probably the most sought-after restaurant inside Legoland for adults. Adults like us can enjoy locally brewed craft beer alongside hearty dishes such as honey-glazed corn dogs and smoked turkey legs.
Adult Rides and Attractions
Rides are a bit tame at lego land. You're not going to be blown away by any of the rides, but there are a few rides and attractions that will make you giggle and bring out the inner child in you! They are:
Miniland
As an adult fan of Legos, Miniland is the most attractive you'll enjoy in this theme park. Miniland is where you'll find famous landmarks that are recreated with Legos. The attractions inside Miniland are also made entirely of Lego bricks on various scales. Miniland is the heart of every Legoland Park, so no kid or adult should miss it.
In the Miniland of Legoland Florida,  you can enjoy its new look brought by the recent transformation. You definitely do not want to miss the renovations taking place during Legoland's 10th birthday.
Battle of Bricksburg
The Battle of Bricksburg is a ride in Legoland Florida, where adults can have fun, even without kids. Here, even adults can enjoy getting wet as they help defend Bricksburg against the DUPLO alien invaders.
This ride can accommodate all park-goers as long as they can sit upright without the need for assistance. A ride like this will surely appeal to most adults.
The Dragon
The Dragon or Dragon's Fury is a roller coaster ride that will give the thrill enough to excite every adult and kid. While it's not as exhilarating as other roller coasters, this one will still make up for the need for excitement as you stroll Legoland Florida.
The Great LEGO Race
The Great Lego Race is another roller coaster that offers adults and kids an action-packed road rally adventure. Adults can enjoy this coaster too since it always gives a thrill to riders.
DUPLO Train
Last but not least, the DUPLO train is a perfect ride for both kids and adults. Since this ride is a smooth and slow one, adults can enjoy riding this train as it gives a good look at the countryside scenery as it passes through campgrounds, fishing spots, and farms.
Adult Nights
Adult nights are not currently open or available. However, when they are, this is what you can get up to as an adult in the company of other adults at Legoland nights.
If you want to get updates on the return of AdultNights at Legoland Discovery Centers, you can follow Legoland's Facebook Page.
Adult Nostalgia
A trip to the lego store can still bring back happy childhood memories for most adults who played with legos as children. You can see all the Lego sets that you dreamed about as a child but probably could not buy or have! It's really nostalgic. 
LEGO DUPLO Characters
One thing that will likely bring back nostalgic memories would be DUPLO. While the Lego DUPLO Characters are not that stimulating, it will be as enjoyable as bringing back your childhood memories as you play with these LEGO Characters.
LEGO Store and Products
Another thing you'll surely enjoy is a visit to the LEGO Store. The Lego Store holds a lot of LEGO bricks and other products for sale. Even if you don't have the budget to go on a LEGO Shopping spree, you can always pay a visit to the store and see these products.
Since Legoland houses multiple stores, you can take some time enjoying the store, hopping, and checking out all the products. You can also find rare collections in these stores, which are excellent if you're a LEGO collector.
Adult Stress Levels
If you're visiting Legoland Florida as an adult, one of the few things you may wonder about is the stress levels. If you're not bringing your kids or any kid with you, the stress level is low.
On Queues or Waiting Lines
There might be long wait times on several rides regardless of whether you have kids. However, you may quickly run out of patience with a kid since your kid is likely to be the same.
Resting Areas
Visiting theme parks like Legoland can be tiring. Maybe you'd like to know if there are any resting spots where you can get some energy. Throughout the park, you can see lots of benches at picnic tables. You won't run out of places to stop by if you need to rest.
Accessibility
If you or your companion needs disability assistance, Legoland Florida is quite accessible. Using a motorized scooter, e-bike, or wheelchair is not a problem, as the entire park is flat.
Distance In Between Attractions, Toilets, and Restaurants
Since one of the struggles in parks is searching for toilets and dining areas, you may consider this in Legoland Florida.
In this park, you can see toilets and dining places. If you need a quick bite or a comfort room, you don't have to walk long since you'll usually find them near every area.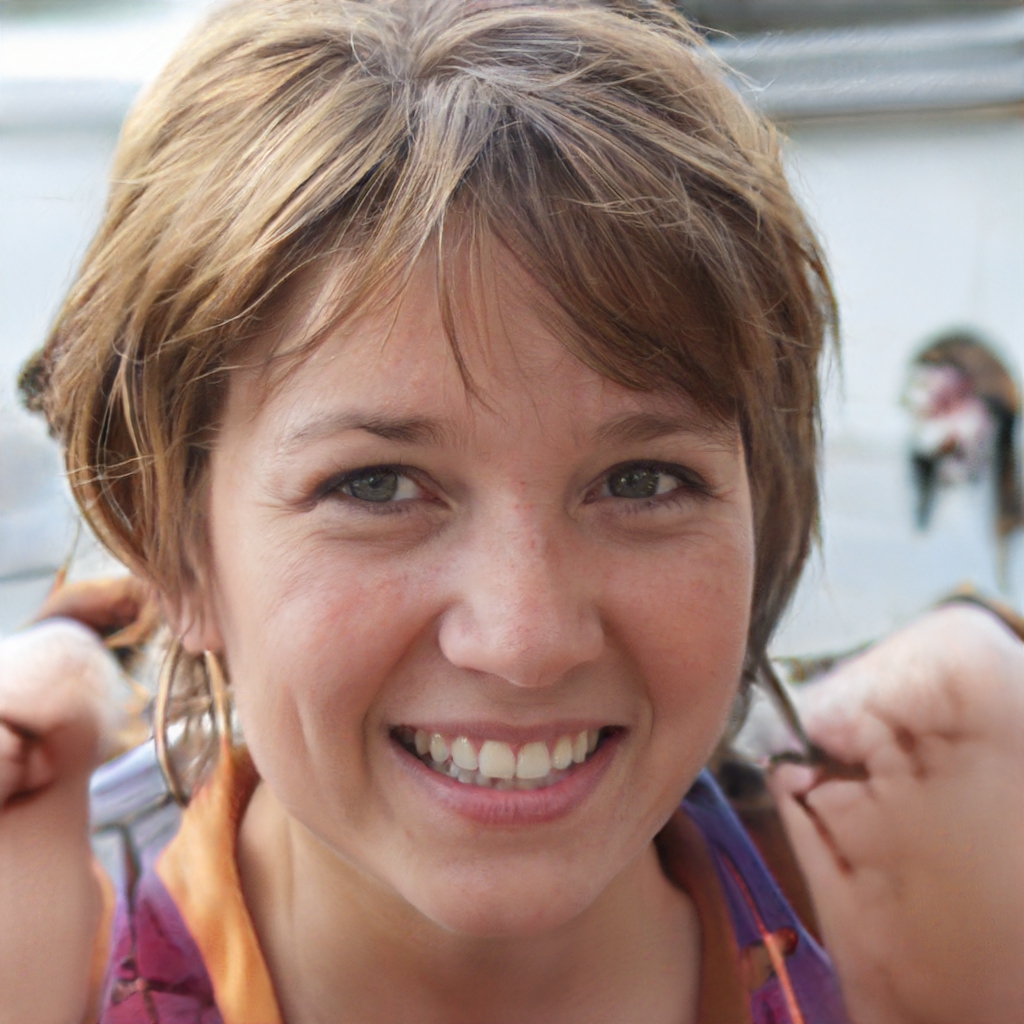 My name is Olivia Smitherman. I'm a travel writer and theme park enthusiast! Florida has some of the best theme parks in the world. I love them all. Each time I visit a theme park, I gather tips and advice that I share with you, my readers. See my bio for more information about me.