01. What is EPCOT?
EPCOT is a theme park based on Walt Disney's unfulfilled plans. This theme park is sometimes described as a "permanent world's fair" since it celebrates human achievements, including technical innovation and foreign culture. Four sections comprise the park: World Discovery, World Celebration, World Nature, and World Showcase.
02. Transportation
Transportation to the Park:
EPCOT is reachable through several transportation methods. You can drive, take a bus, take a boat or a tram and by monorail.
Drive
The most common option is to drive and park in the parking lot. It costs $25 to park in Epcot's standard parking lot. During peak times, preferred parking costs $50. Unlike Magic Kingdom, the other three parks offer straightforward parking.
Buses
Park-goers from Disney's Animal Kingdom and other Disney Resort hotels can go to EPCOT by bus.
Monorail
Park-goers from Magic Kingdom can ride the EPCOT monorail line.
Friendship Boat Service and Skyliner
Park-goers from Disney's Hollywood Studios can take the Friendship Boat Service, the Skyliner, or the Walkway to EPCOT.
Uber
If you're using Uber, you can ask your driver to drop you off at the EPCOT center. The dropoff location is the Journey parking lot's southeast corner.
Transportation Inside of the Park
In general, Disney has several modes of transportation within the parks. Thus, EPCOT is accessible via EPCOT Monorail, Walkway, Friendship Boat Service, Skyliner, and Bus.
EPCOT Monorail
Park-goers can take the EPCOT Monorail if they are going to Magic Kingdom, Disney's Contemporary Resort, Disney's Grand Floridian Resort & Spa, and Disney's Polynesian Resort.
Walkway
Park-goers can take the walkway if they are going to Disney's Beach Club Resort, Disney's BoardWalk Inn, Disney's Yacht Club Resort, and to Walt Disney World Swan & Dolphin Hotels.
Friendship Boat Service
Park-goers can take the Friendship Boat Service if they are going to Disney's Beach Club Resort, Disney's BoardWalk Inn, Disney's Yacht Club Resort, Walt Disney World Swan & Dolphin Hotels, and Disney's Hollywood Studios.
Skyliner
Park-goers can take the Skyliner if they are going to Disney's Hollywood Studios, Disney's Caribbean Beach Resort, Disney's Pop Century Resort, and Disney's Art of Animation Resort.
Bus
Park-goers can take the bus if they are going to Disney's Animal Kingdom, Disney's Caribbean Beach Resort, Disney's Pop Century Resort, Disney's Art of Animation Resort, and all other Disney Resort Hotels.
03. Entrance
There are a few ways to enter EPCOT once you arrive. The main entrance is located in front of Spaceship Earth and a World Showcase entrance.
Disney's Hollywood Studios allows you to enter EPCOT from Disney's Hollywood Studios if you have a park hopper ticket. However, it would be best to take a bus or Skyliner from your resort hotel to get here.
04. Accessibility 
The EPCOT park is one of Walt Disney World's most accessible attractions. Almost every attraction, restaurant, and gift shop is wheelchair accessible. Park-goers requiring Disability Access Service (DAS) passes can also obtain them at many locations.
Electric convenience vehicles (ECVs) and scooters are available for rent at EPCOT. The park has many rental areas on site where you can book or rent your rentals before you arrive.
Park-goers can also rent scooters from Magic Mobility for EPCOT, so they don't have to worry about navigating crowded sidewalks or walkways alone!
05. Navigating The Park & Maps
This circular park has the main entrance in front of Spaceship Earth, laid out in a circular layout. You can use the map to locate a particular attraction or restaurant. Furthermore, you'll find several maps located around the park to help you find your way.
Park-goers at EPCOT can navigate the park with the help of a map. World Celebration, World Discover, World Nature, and World Showcase make up the four map sections.
A downloadable app called My Disney Experience is also available at Epcot. While enjoying everything EPCOT has to offer, you may use this app to check wait times in real-time!
At the entrance to EPCOT, you can find a map of the park. To help you plan, why don't you download the EPCOT map in pdf format so you can pre plan your fund day out.
06. Attractions & Rides
There are over twenty rides and attractions in EPCOT. I've broken down every rides positives and negatives as to help you select which rides are best for you and your family. Review the Epcot Disney World Rides list learn more.
My article containing EPCOT ride height requirements has been published for those of you with young children. 
Check out my list of rides that are wheelchair accessible if you or a family member use a wheelchair. 
Waiting time
There are often long queues for rides at EPCOT. By using the Disney app, you can reduce wait times. With this app, you will be able to see which rides have shorter lines and which ones are currently closed due to maintenance or technical difficulties. Doing so can save time and avoid long lines.
07. Restaurants & Places To Eat
EPCOT has 44 places to eat, and I have rated each on my Epcot Restaurants list. Each restaurant is given an honest overall rating after weighing its pros and cons.
08. Tours
There are 14 different tours and events at Epcot. My article provides everything you need to know about each tour and event, including pros and cons.
The EPCOT Park Tours offer a variety of tours that will enhance your EPCOT experience. In addition to the theme parks, restaurants, and hotels.
09. Park Hours
The hours of operation for Epcot are 8:30 am until 9:00 pm. Park hours may change at specific points throughout the year, depending on the season. If you are planning to visit EPCOT, be sure to check the website to find out what the current hours are before your visit.
10. Storage
Park-goers have several places to store their belongings while enjoying the park. EPCOT has lockers at its entrance and elsewhere throughout the park. Additionally, you can store more oversized items using the package pick-up service.
Lockers
The EPCOT lockers are located near the main entrance, to the right of Spaceship Earth. The restrooms are to the right of the Spaceship Earth attraction. Other lockers are located between the England and France pavilions, just to the International Gateway park entrance's left side.
Locker Sizes
Park-goers can choose from three different locker sizes. These are:
Small: (12″ x 10″ x 17″). Prices per day: $10
Large: (15.5″ x 13″ x 17″). Prices per day: $12
Jumbo: (17″ x 22″ x 26″). Prices per day: $15
11. Tickets
Base Disney Tickets
The Base Disney Tickets allow park-goers to enter EPCOT for a day. However, this ticket will only allow a single park per day, so you can't go to other parks nearby if you choose EPCOT.
Park Hopper Add-On Option
This ticket is an optional add-on that allows park-goers to access other parks throughout the day. If you want to visit other parks, this add-on ticket is necessary.
Park Hopper Plus Add-On Option
The Park Hopper Plus Add-on option will allow park-goers to access all Disney parks. It means that you can transfer from one park to the other as long as your ticket is valid. The length of time on your park pass permits you to visit all four theme parks at any time. Still, the number of days on your park ticket allows unlimited trips to additional locations (like miniature golf courses and water parks). For instance, park-goers can visit the other locations seven times with a seven-day pass.
12. Hotels
EPCOT offers a variety of hotels and resorts to choose from. If you plan on visiting EPCOT and other parks for several days (which is the best way to explore), these hotels nearby will make it easier for you to do so.
Below are some of the resorts and hotels near EPCOT. You can look below and check each one to know what you prefer most.
Resorts: Contemporary, Polynesian Village, Grand Floridian, Wilderness Lodge, Animal Kingdom Lodge, Boardwalk Inn, Yacht Club Resort, Beach Club Resort and Villas, Saratoga Springs Resort & Spa, Old Key West Resort and Villas.
Hotels: The Swan, The Dolphin, Shades of Green Resort, Disney's All-Star Resorts, Port Orleans Resort & French Quarter, The Campsites at Disney's Fort Wilderness.
13. Customer Service
Park-goers who have any questions or problems while strolling EPCOT can find assistance from one of the many customer service representatives.
Park-goers can find them at the park's entry, on the left side as you stroll past Spaceship Earth. There's also one outside the park, on the far right across the bus stops, near the main entrance. Finally, you may find one near the International Gateway entry.
There are other ways to contact EPCOT guest relations services.
Guest Relations Phone Number: +1 407-939-5277
Guest Relations Email: [email protected]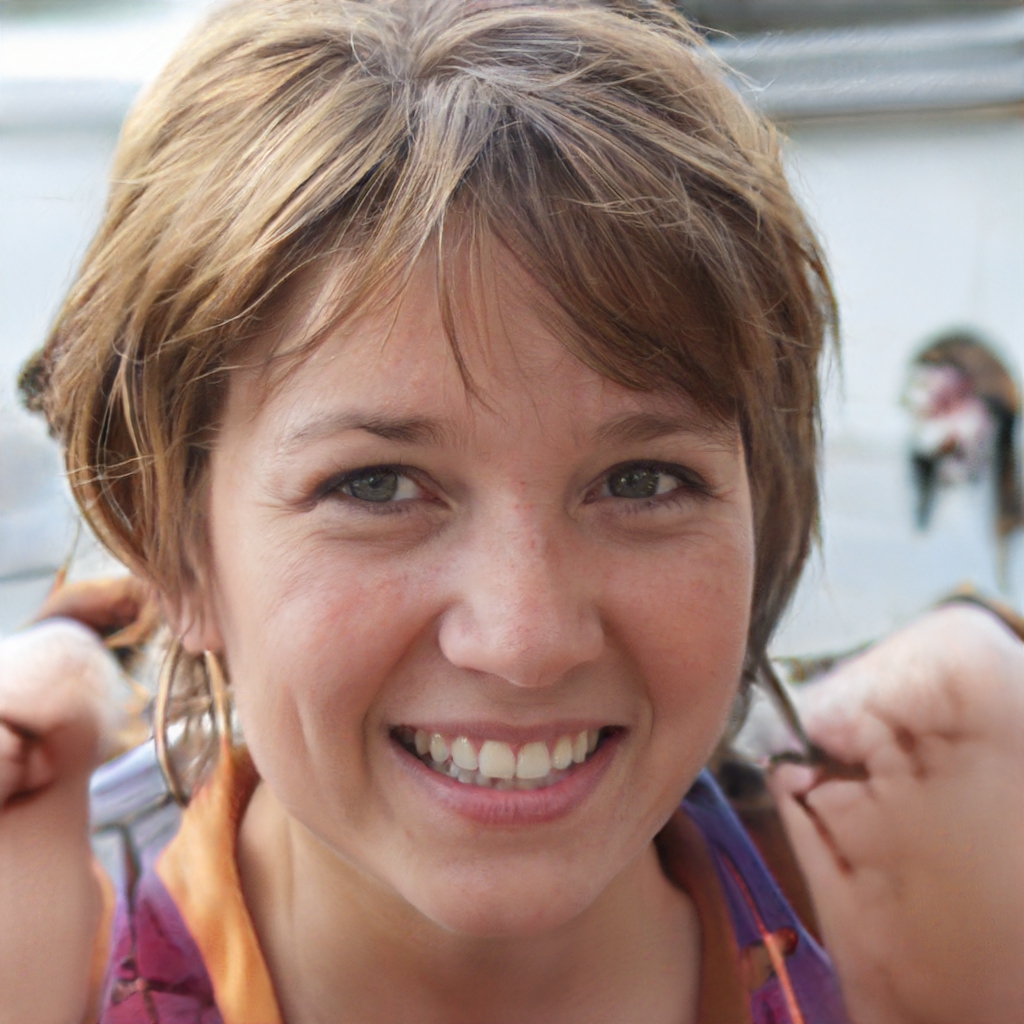 My name is Olivia Smitherman. I'm a travel writer and theme park enthusiast! Florida has some of the best theme parks in the world. I love them all. Each time I visit a theme park, I gather tips and advice that I share with you, my readers. See my bio for more information about me.