01. What is Disney Animal Kingdom?
The Disney Animal Kingdom is the fourth theme park at Walt Disney World Resort that has a zoological theme. This park is made for animal conservation and the natural environment. This park includes eight areas: Oasis, Discovery Island, Pandora – The World of Avatar, Africa, Rafiki's Planet Watch, Asia, and DinoLand U.S.A. Park-goers can also find 22 attractions, 34 dining places, and ten shopping spots at this park.
02. Transportation
Transportation is an easy thing to manage when you're visiting Animal Kingdom. Since it's one of the theme parks at Disney, you're entitled to complimentary transportation modes.
However, Animal Kingdom has the most limited transportation options if you're going to it or coming from it. Still, you can find several easy ways to move around the place.
Transportation to the Park:
The best ways to go to Animal Kingdom are through driving, riding buses, or getting an Uber or Lyft.
Drive
Driving to Animal Kingdom, you can enjoy its wide pay parking lot. It also has close-in parking for the disabled. Once you're parked, you can ride a bus or walk to the entrance.
When you arrive in the morning, the parking attendants will direct you to a spot so you can make the most of your trip to the Animal Kingdom.
Buses
If you're coming from other parks or Disney Resort Hotels, you can reach Animal Kingdom through the bus service. The three parks such as Magic Kingdom, EPCOT, and Disney's Hollywood Studios, have direct bus service to Animal Kingdom. In addition, all Disney Resort Hotels also offer the same transportation for easy reach to Animal Kingdom.
Uber
Disney's Animal Kingdom also has a drop-off and pick-up point. Thus, if you're getting an Uber to go to this park, you can always use the location. As you reach the toll plaza, you can tell the Cast Member that you're only dropping off as a park-goer. This way, they'll guide you to the drop-off location.
Tourists can catch an Uber from and back to Animal Kingdom. Drivers can also cash in on the action by parking in a designated lot.
The guest drop-off area is located near the northern end of the parking lot, where you can pick up and drop off passengers.
Transportation Inside of the Park
Animal Kingdom is connected to other theme parks, hotels, and resorts nearby through the bus service. Thus, Park-goers can enjoy complimentary access to our monorail, bus, and boat networks.
Disney's transportation system allows park-goers to leave their car in the theme park lot. They can visit multiple parks, eat at a Disney Resort hotel, or shop at Disney Springs without worrying.
03. Entrance
The entrance of Animal Kingdom is near the parking lot. Therefore, you can walk towards the entrance if you're getting there from your car. However, if you're coming from other parks, you can ride the bus and take you directly to the main entrance of Animal Kingdom.
04. Accessibility 
Among the Walt Disney World theme parks, Animal Kingdom is one of the most accessible. Most rides can accommodate wheelchairs and ECVs, and some even offer wheelchair swaps so that everyone can enjoy their ride. There are also many places to take a break if you need one.
Park-goers who need Disability Access Service (DAS) passes can get them at many locations within Animal Kingdom.
There are also electric convenience vehicles (ECVs) and scooters that park-goers can rent at the park. If you need one, you can find several locations within Animal Kingdom or even rent at the entrance upon arrival.
Additionally, Magic Mobility offers scooter rentals for Animal Kingdom, so park-goers aren't required to navigate crowded walkways or sidewalks alone
05. Navigating The Park & Maps
The park is divided into eight areas: Oasis, Discovery Island, Pandora – The World of Avatar, Africa, Rafiki's Planet Watch, Asia, and DinoLand U.S.A.
You can get a physical map at the entrance of Animal Kingdom. However, if you want something handy, you can download one to your phone through the My Disney Experience App. Besides the locations of attractions, you can also check the waiting lines for each attraction in real-time, which is handy.
Now, if you want to plan ahead of time, you can get a pdf of the Animal Kingdom Map, which I've uploaded for you.
06. Attractions & Rides
Animal Kingdom offers 22 rides and attractions for park-goers to enjoy. To help you plan, I've compiled all these rides into one article and ranked them myself according to my experience. This information will help you decide which rides to try as you visit Animal Kingdom. Get your hands on the Disney World Animal Kingdom Rides guide.
My article contains helpful information, such as the Animal Kingdom ride height requirements and age restrictions, so that you can prepare ahead of time. You can also find an article about wheelchair accessibility of the rides to check if it is suitable for you if someone with you uses one.
Waiting time
Animal Kingdom often has long lines for rides. You can avoid these lines by downloading the Disney app. You can use this app to see if there are shorter lines and any rides that are currently closed due to maintenance or technical issues. By using this app, you can avoid wasting time in long lines.
07. Restaurants & Places To Eat
Park-goers can choose from 34 places to eat when visiting Animal Kingdom. I have an article that includes my rating for each restaurant. So if you plan to eat or drink at this park, check my Animal Kingdom Restaurants list. Each of the ratings I gave came from assessing their pros and cons.
08. Tours
If you want a tour within Animal Kingdom, you can find around 16 different tours and events. I've compiled each one into an article, and I included all the things you need to know about each tour, including its pros and cons. Using this information, you can learn about all your tour options and enhance your experience at Animal Kingdom.
09. Park Hours
Animal Kingdom is open from 7:30 am to 8:30 pm. Throughout the year, park hours may change depending on the season. For this reason, make sure to check the Animal Kingdom website for the current hours before visiting.
10. Storage
If you need some storage space as you visit Animal Kingdom, you can always find lockers at the park. In general, park-goers can store their belongings in several locations within Animal Kingdom. 
Animal Kingdom has lockers at its entrance and other parts of the park. With our package pick-up service, you can also store more oversized items.
Two lockers are available at Animal Kingdom. One is located near Guest Services, at the entrance. After you enter the park, it is to the left of the entrance turnstiles. You will also find another set of lockers near Kali River Rapids.
Locker Sizes
There are three different locker sizes for park-goers to rent. These are:
Small: (12″ x 10″ x 17″). Prices per day: $10
Large: (15.5″ x 13″ x 17″). Prices per day: $12
Jumbo: (17″ x 22″ x 26″). Prices per day: $15
11. Tickets
If you're about to buy your Animal Kingdom Ticket, you can find this information helpful. Below is a list of tickets you can avail of to enter Animal Kingdom.
1 Park Per Day Ticket (Base Ticket)
This ticket allows park-goers to enter Animal Kingdom for one day. It costs $109 for ages 10+. If you get this ticket, you're only entitled to enter Animal Kingdom if you choose this park. Thus, you cannot enter other parks around.
Add On Park Hopper Ticket (Optional)
This ticket is an optional add-on ticket that you can add to your base ticket. It costs an extra $65 for ages 10+. This ticket will allow you to enter more than one theme park per day. However, you can only go to other parks after 2 pm.
Add On Park Hopper Plus Ticket (Optional)
This ticket is also an optional add-on ticket that you can add to your base ticket. However, it costs $85 more for ages 10+. This ticket will allow you to enter more than one theme park per day. It will also let you enjoy water parks and other exclusive activities.
12. Hotels
When you visit Animal Kingdom for several days and other parks, you can check in to several nearby hotels and resorts. These hotels and resorts have bus services which will make everything accessible for you.
Here are some of the resorts and hotels you can check out near Animal Kingdom. You can consider these choices to see which one you prefer.
Resorts: Contemporary, Polynesian Village, Grand Floridian, Wilderness Lodge, Animal Kingdom Lodge, Boardwalk Inn, Yacht Club Resort, Beach Club Resort and Villas, Saratoga Springs Resort & Spa, Old Key West Resort and Villas.
Hotels: The Swan, The Dolphin, Shades of Green Resort, Disney's All-Star Resorts, Port Orleans Resort & French Quarter, The Campsites at Disney's Fort Wilderness.
13. Customer Service
If you have any questions or problems while visiting Animal Kingdom, you can seek assistance through their cast members and call their customer service representatives.
If you're at the park, Animal Kingdom also has two Guest Relations locations. You can find one on the left side as you enter the park and the park entrance windows.
There are other ways to contact Animal Kingdom guest relations services.
Guest Relations Phone Number: +1 407-939-5277
Guest Relations Email: [email protected]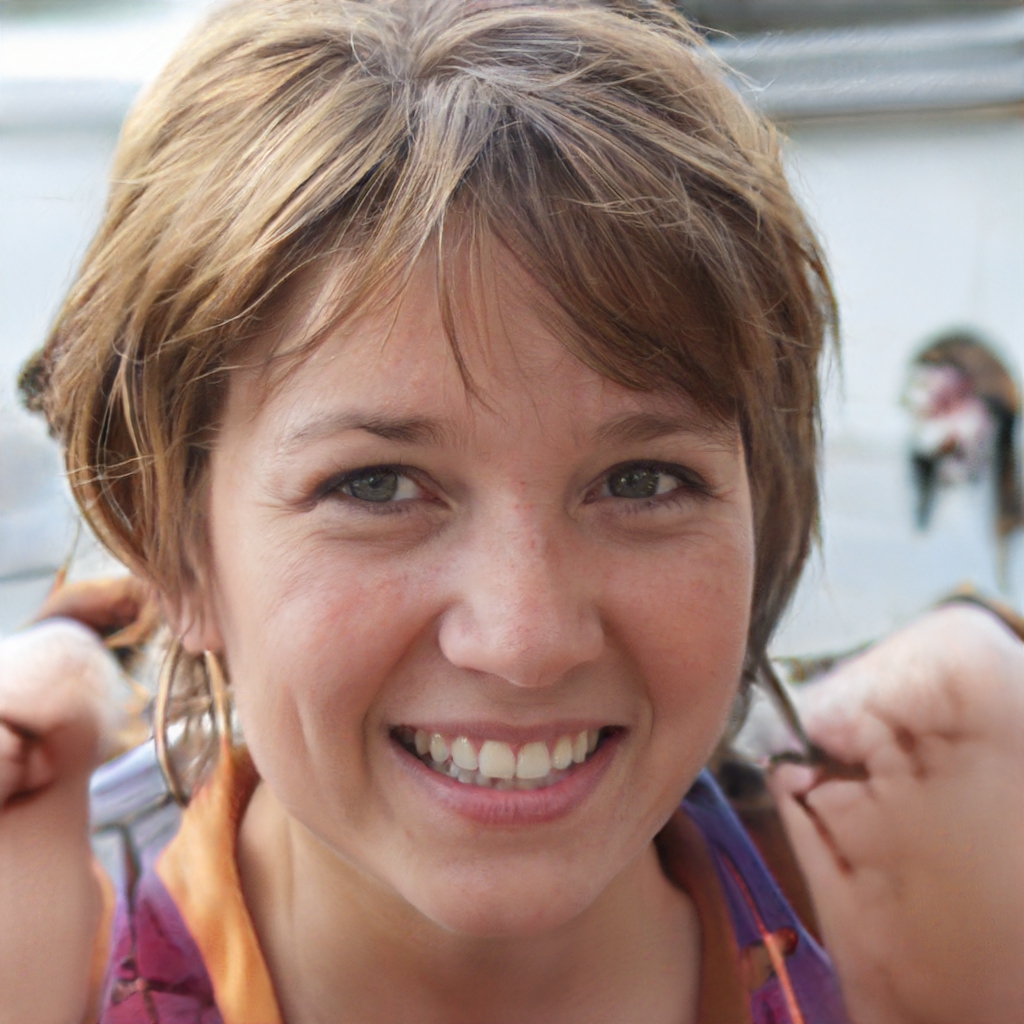 My name is Olivia Smitherman. I'm a travel writer and theme park enthusiast! Florida has some of the best theme parks in the world. I love them all. Each time I visit a theme park, I gather tips and advice that I share with you, my readers. See my bio for more information about me.