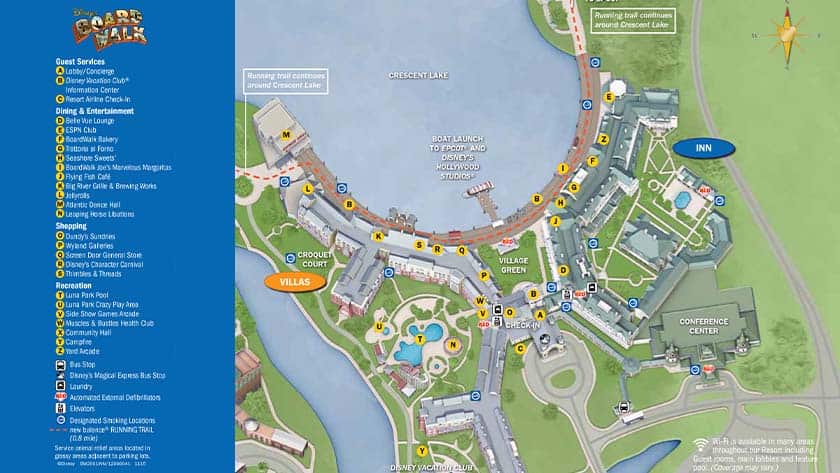 Disney Boardwalk Map in Detail
Listed below are descriptions and directions to each of the attractions, dining locations and shopping areas listed on the Disney's Boardwalk Map. Alternatively, follow these links to download any of the Disney World parks map, the ESPN Wide World of Sports Complex map, and Disney Springs map.
Guest Services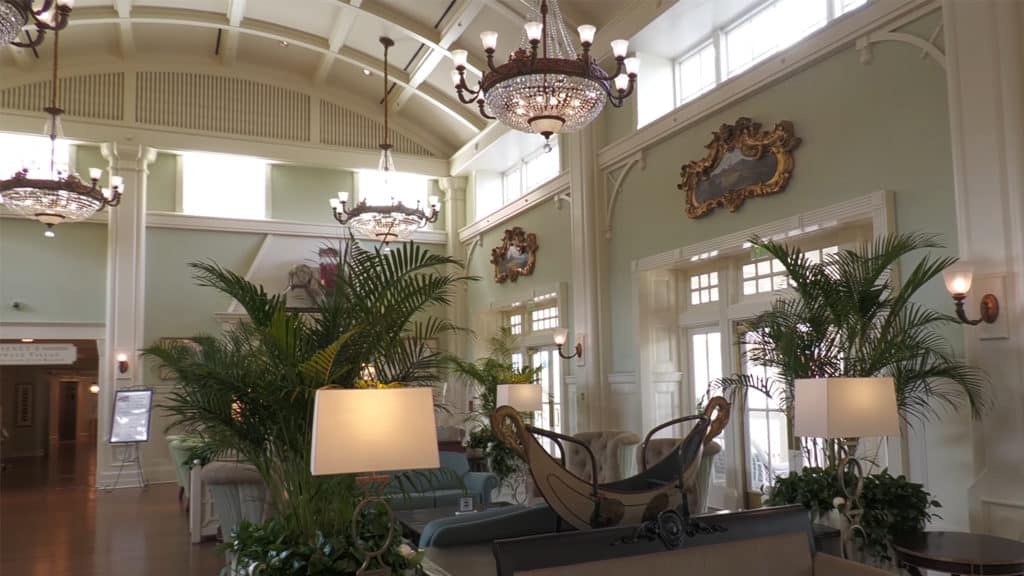 1. Lobby/Concierge
Walt Disney World's BoardWalk Resort has a lobby that pays homage to Coney Island and Atlantic City, which were the inspiration for it.
Directions 2. Disney Vacation Club
Safari hThe Disney Boardwalk Villas are part of Disney Vacation Club (DVC). This boardwalk resembles an Atlantic City boardwalk with a variety of lounges, restaurants, and entertainment venues.
Directions 3. Resort Airline Check-In
The Disney Resort Airline Check-In Service is a service provided by Disney to guests departing from Orlando International Airport on participating airlines. Your Resort hotel offers luggage check-in and airline boarding passes.
Directions
Dining & Entertainment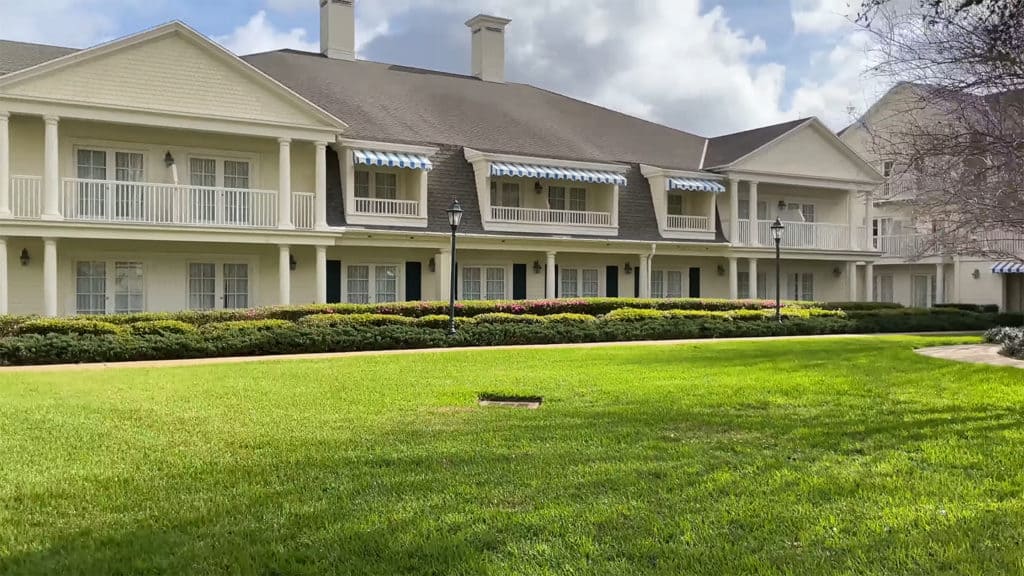 4. Belle Vue Lounge
Listen to radio programs from the 1930s in this quaint sitting room. Relax with a cocktail on the verandah or in a comfortable chair in the evening. A breakfast of coffee and pastries is served in the early morning.
Directions
The Belle Vue Lounge is located 200 feet away or one minute walk from Disney's Boardwalk.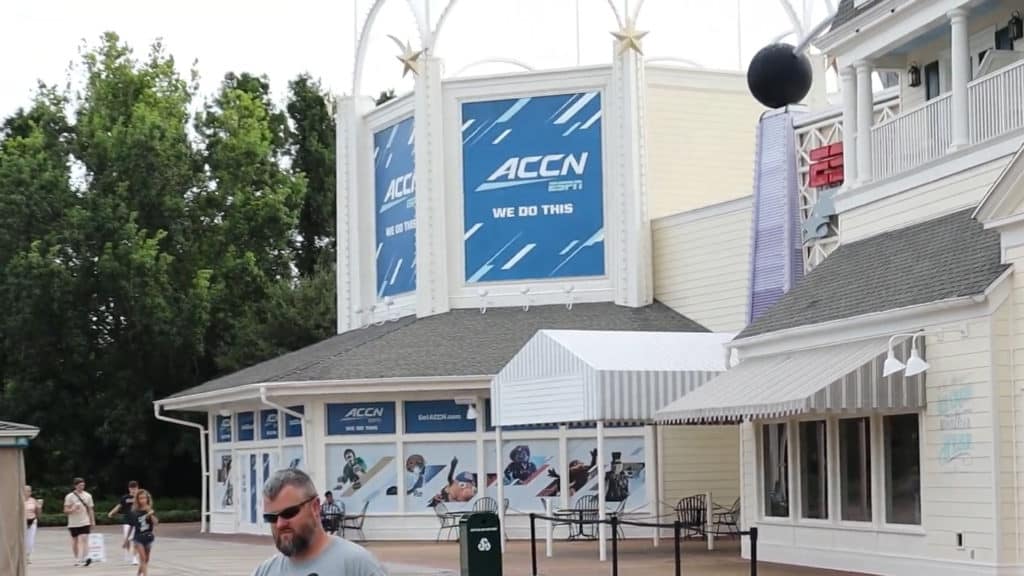 5. ESPN Club
While you view nonstop action, enjoy classic American pub cuisine, shopping, and sports entertainment.
Directions
ESPN Club is a three minute walk, roughly 0.1 mile away from Disney's Boardwalk.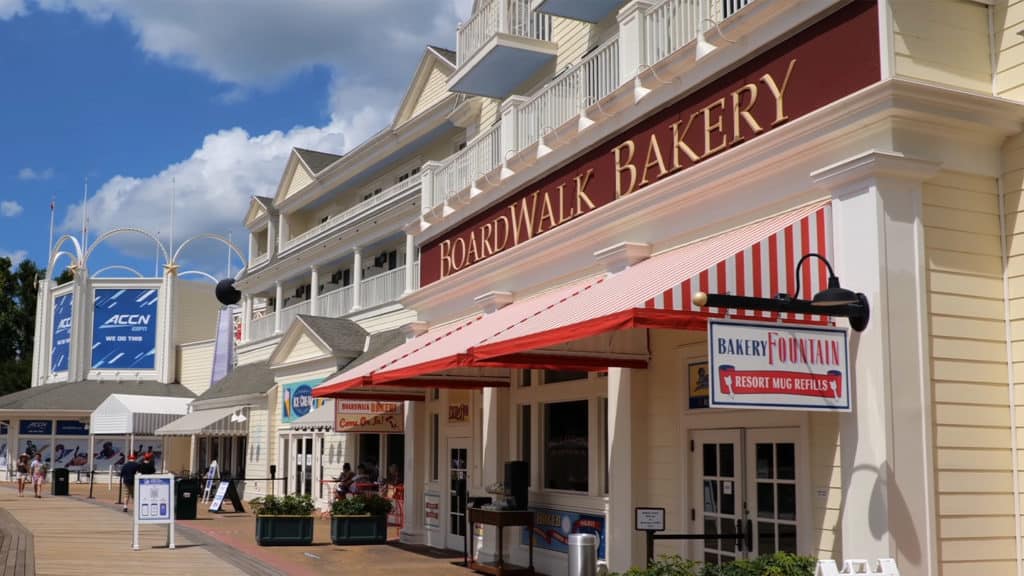 6. BoardWalk Bakery
Visit any time from morning until night to enjoy house specialty sandwiches, salads, and a variety of hot and cold drinks. Delicious treats are also available right out of the oven.
Directions
Disney's Boardwalk is only 0.1 mile from Boardwalk Bakery, so it's only two minutes away.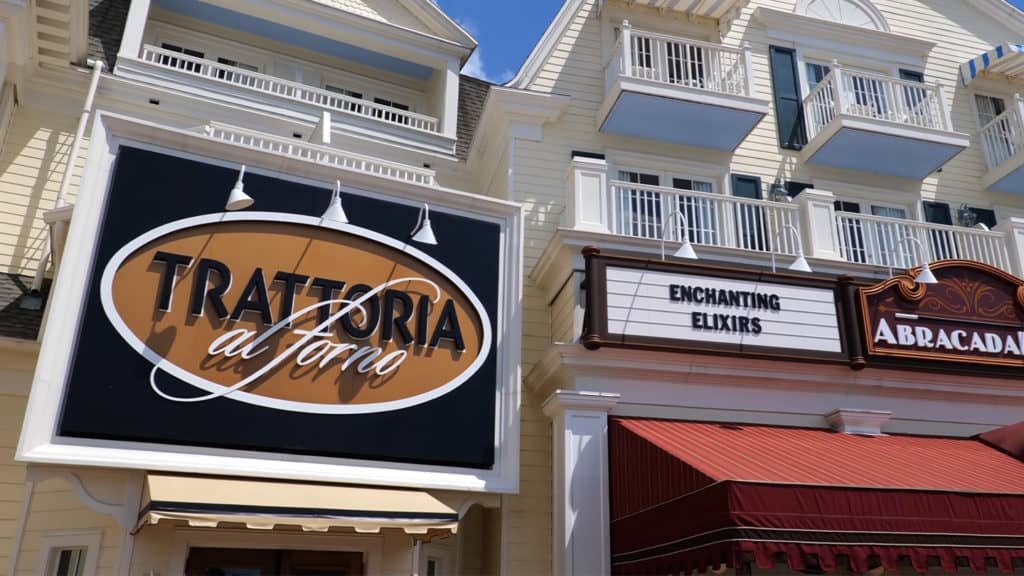 7. Trattoria al Forno
This casual Italian restaurant serves old world favorites for breakfast and dinner.
Directions
You can walk there in two minutes or 407 feet from Disney's Boardwalk. 8. Seashore Sweets'
You'll find candies like taffy, Goofy's jelly beans, and so much more. But this shop is known for its hand-scooped ice cream.
Directions
There's just 39 feet between Seashore Sweets and Disney's Boardwalk, so you can walk there in less than a minute.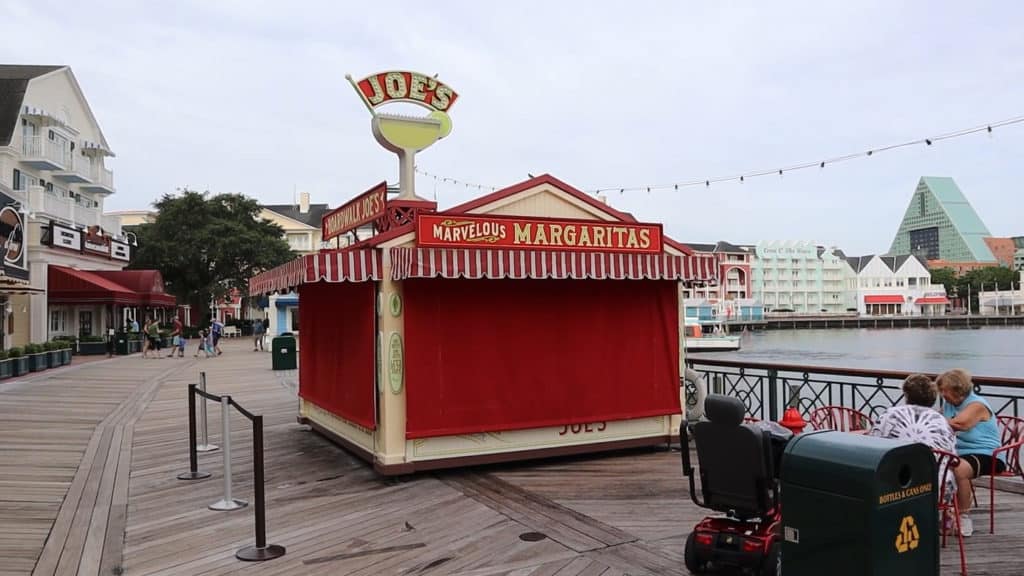 9. BoardWalk Joe's Marvelous Margaritas
Get your wild side out with a variety of frozen concoctions, such as pina coladas, margaritas, and the best seller, Captain's Seaside Sensation, which is a blend of Captain Morgan Spiced Rum and pineapple smoothie. Nachos and Mickey pretzels are also available.
Directions
Disney's Boardwalk is only six minutes away from Joe's Marvelous Margaritas. It is a short walk of 0.3 miles.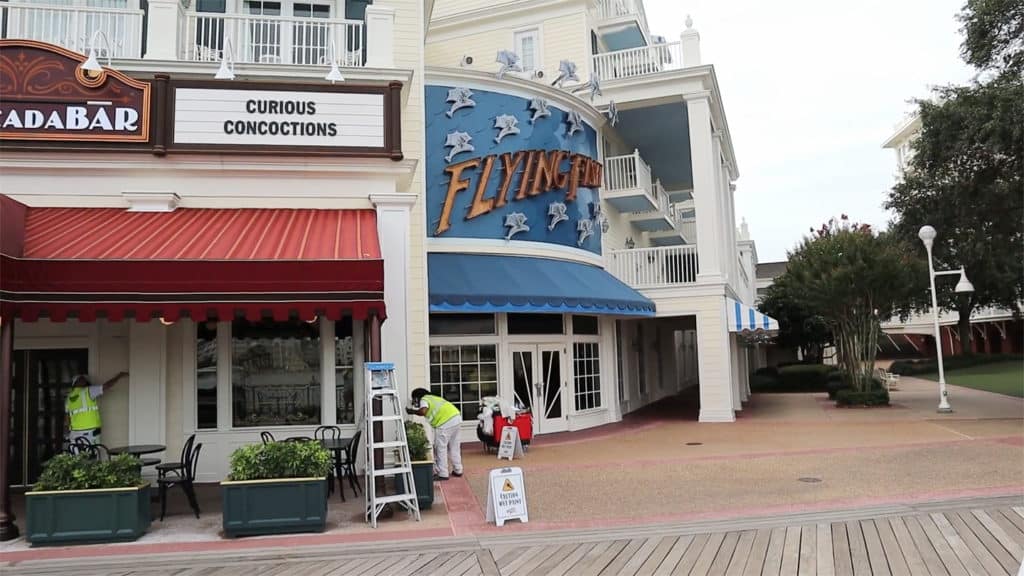 10. Flying Fish Cafe
Fill your tummies with prime sustainable seafood and premium steaks. Flying Fish Cafe serves American contemporary cuisine
Directions
To get to Flying Fish Cafe, walk 2 minutes, or 482 yards, from Disney's Boardwalk.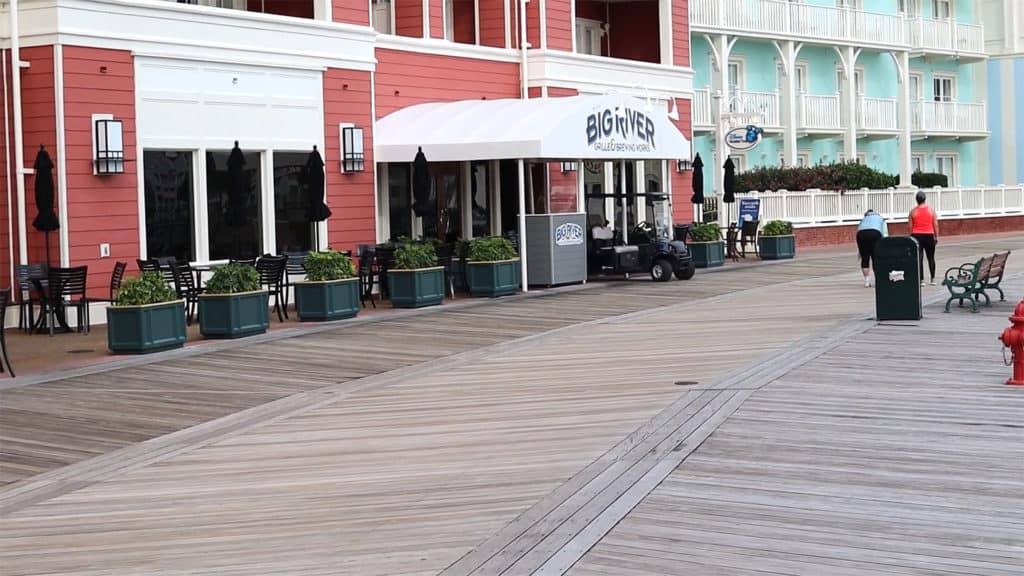 11. Big River Grille & Brewing Works
A microbrewery and restaurant that's also family friendly. It offers award-winning beers and American pub classics with a twist.
Directions
To get to Big River Grille & Brewing Works, walk 30 feet, roughly one minute from Disney's Boardwalk.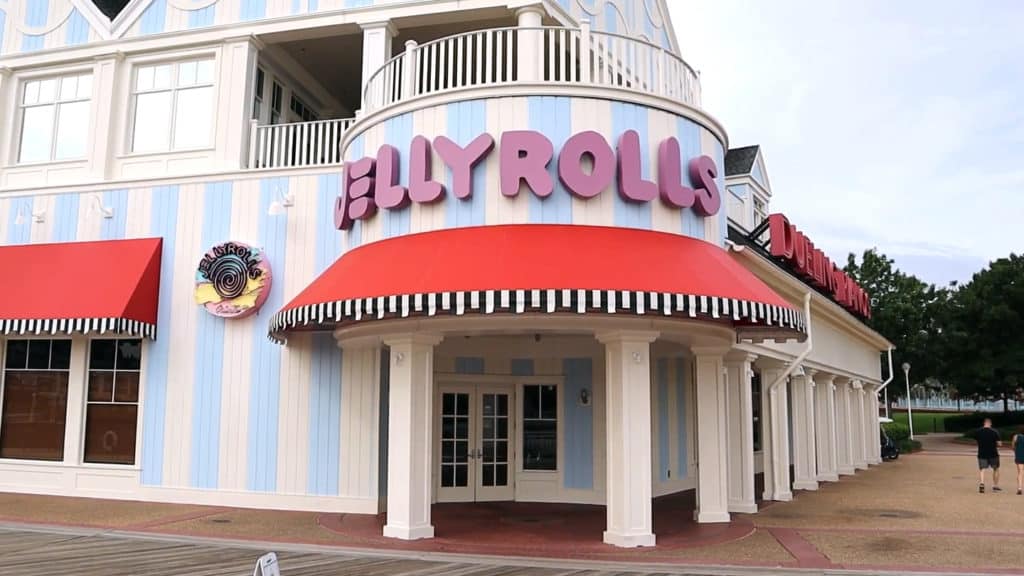 12. Jellyrolls
The Piano Bar Jellyrolls offers lively entertainment for guests 21 and older. Experience audience sing-alongs and dueling pianos.
Directions
Only 0.2 miles away from Disney's Boardwalk, it is only three minutes away by foot.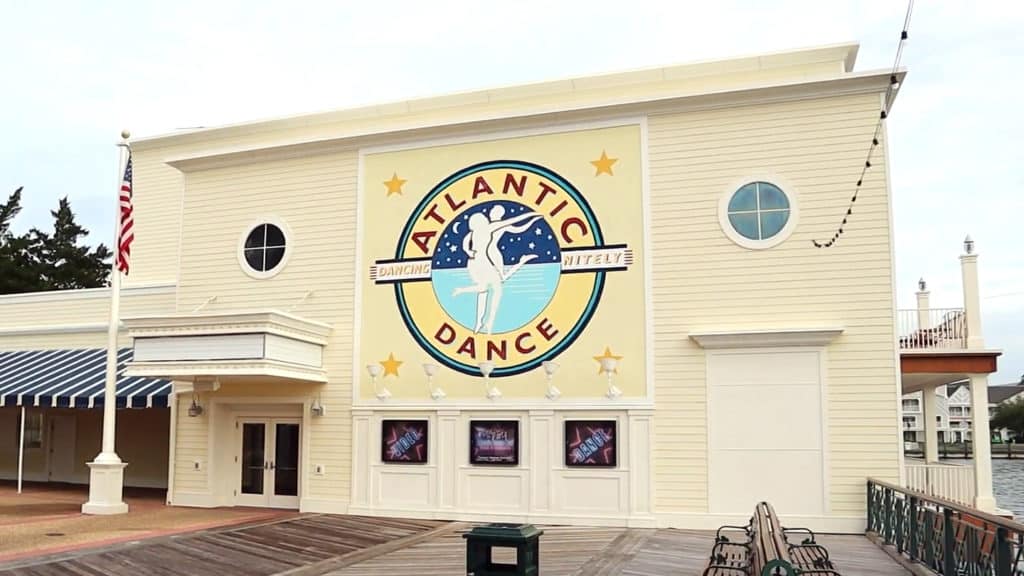 13. Atlantic Dance Hall
It's a stylish nightclub with music from the 80s and 90s where you can dance your heart out.
Directions
Eight minutes walk takes you to Disney's Boardwalk from Atlantic Dance Hall, located 0.4 miles away.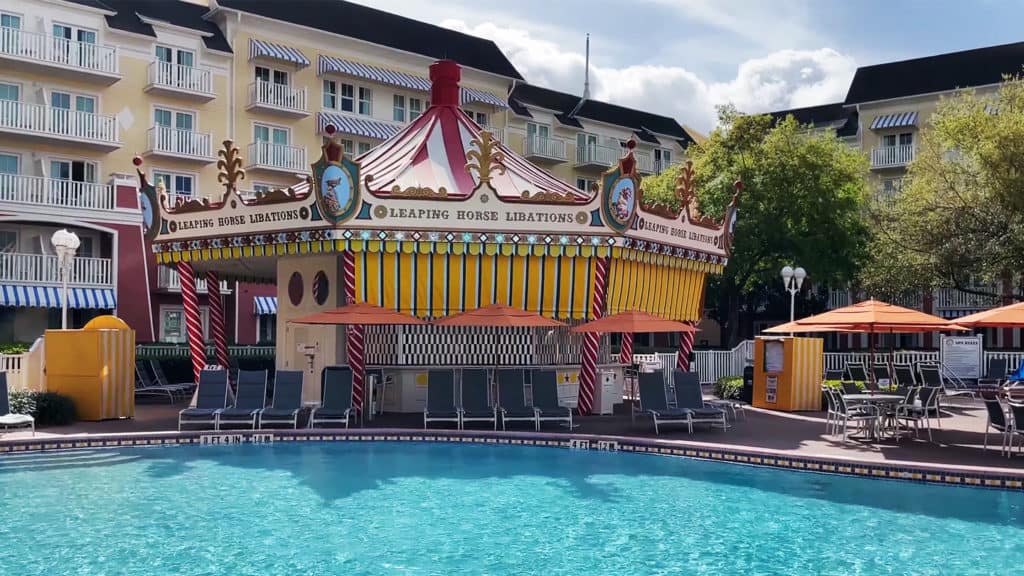 14. Leaping Horse Libations
To relive childhood memories, you can't go wrong with a ride on the carousel-themed bar at the Luna Park Pool. While you sip specialty rocks, beer, frozen cocktails, sangria, and wine, laugh and enjoy.
Directions
From Disney's Boardwalk, Leaping Horse is just 79 feet away, a one minute walk.
Shopping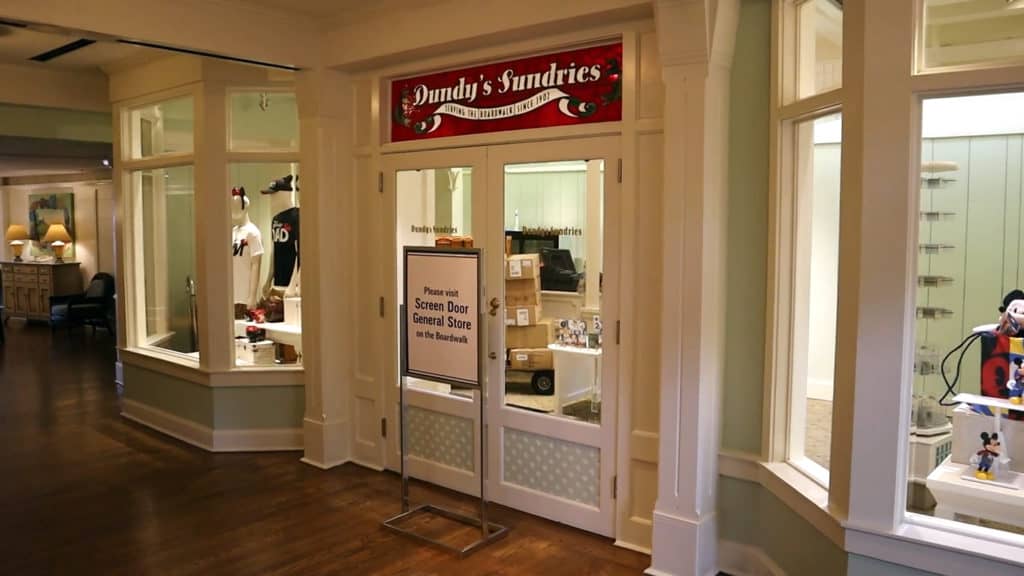 15. Dundy's Sundries
Dudley's Sundries is located adjacent to Disney's Boardwalk Resort's Main Lobby. The perfect souvenir, sundries, clothes and much more can be found in this yester-year gift shop.
Directions
Dundy's Sundries is 56 feet from Disney's Boardwalk or one minute away on foot.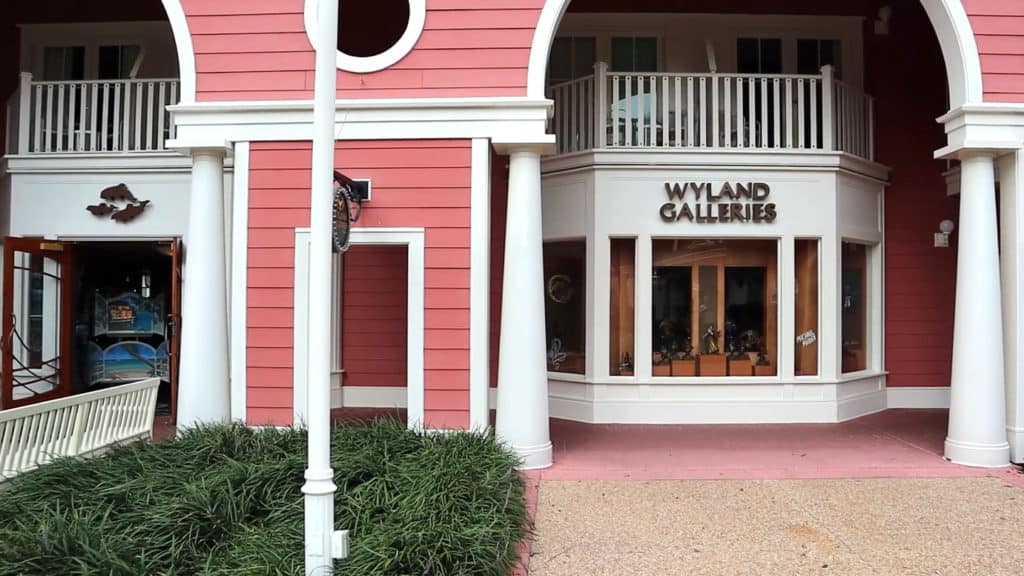 16. Wyland Galleries
With hundreds of thousands of visitors since the resort opened in 1986, the Wyndham Galleries at Disney Boardwalk Hotel and Resort has become an important destination in the area. The Boardwalk is built around a stunning lagoon and offers some of the best shopping in the Orlando Disney Resort area. This gallery features marble floors and an incredible nine-foot bronze dolphin of Wyland that's placed centrally. You can also find wonderful art by renowned artists such as Coleman, Walfrido, and Mackin, in addition to Wyland-inspired jewelry.
Directions
There is a one-minute walk or 299 feet from Disney's Boardwalk to Wyland Galleries.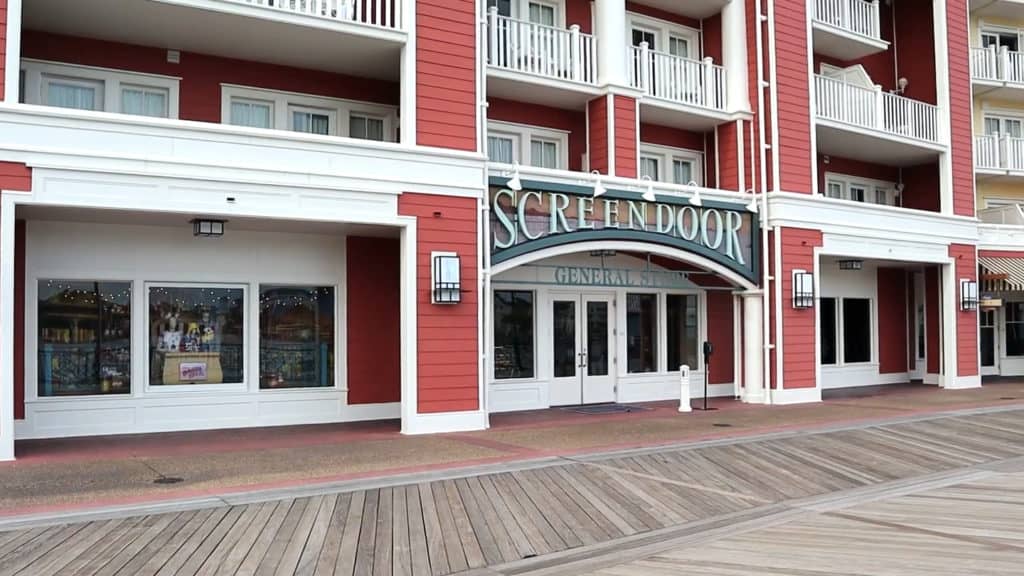 17. Screen Door General Store
You will find Screen Door General Store centrally located on Disney's Boardwalk for any groceries you may need for your vacation, including ice cream, cereal, beer, and more. Disney merchandise and souvenirs can also be found here.
Directions
The Wyland Galleries Disney's Boardwalk is only 59 feet from Disney's Boardwalk, so it takes one minute to walk there.
18. Disney's Character Carnival
Shop for festive and fun selection of unique goods from mousewares to housewares, apparel, Disney merchandise and sports merchandise.
Directions
A two minute walk from Disney's Boardwalk will take you to Disney's Character Carnival.
19. Thimbles & Threads
A beach town vibe with dining and entertainment areas are what can be found at Disney's Boardwalk. You can always find chic, relaxed beach-themed souvenirs here. A Boardwalk gift shop, Thimbles and Threads, now offers New Boardwalk Merchandise inspired by the classic Boardwalk beach aesthetic while adding a modern Mickey and Minnie touch.
Directions
Thimbles & Threads is three minutes walk from Disney's Boardwalk, which is located 0.1 mile away.
Recreation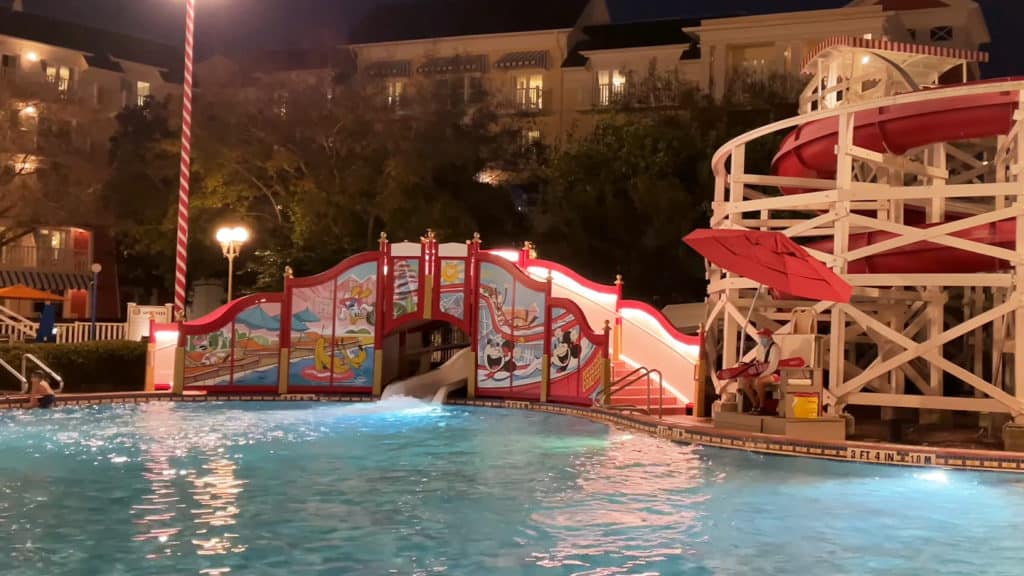 20. Luna Park Pool
At Luna Park pool and other leisure pools, you can relax in the turn-of-the-century setting of Atlantic City.
Directions
Only 79 feet separate it from Disney's Boardwalk, so it takes just one minute to get there. 21. Luna Park Crazy Play Area
Luna Park Crazy Play Area is home to the Crazy House Playground and the Kiddie Pool.
Directions
One minute or 79 feet separate Luna Park Crazy Play Area from Disney's Boardwalk.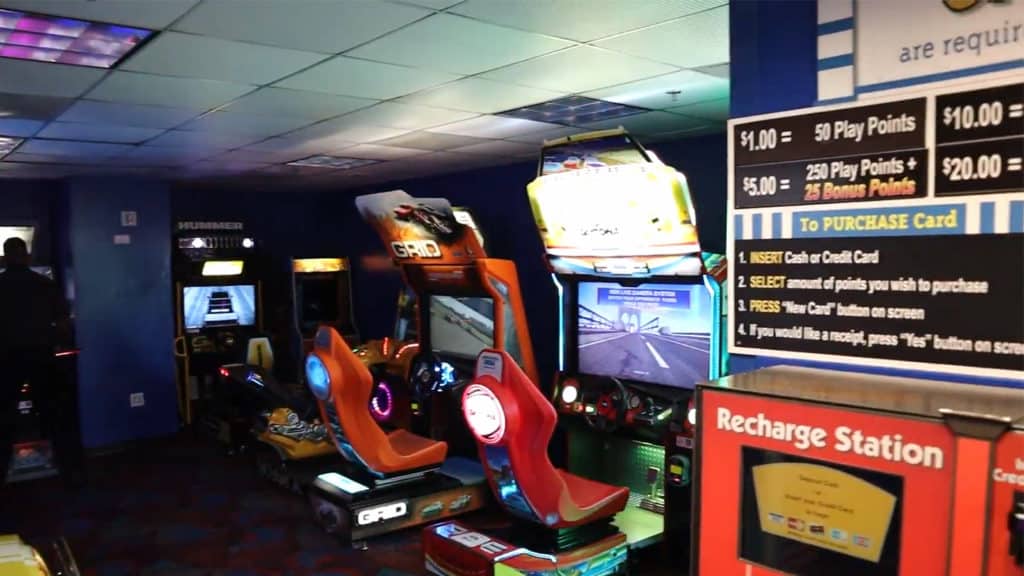 22. Side Show Games Arcade
The best and latest video games are available for the whole family at different locations across the Walt Disney World Resort.
Directions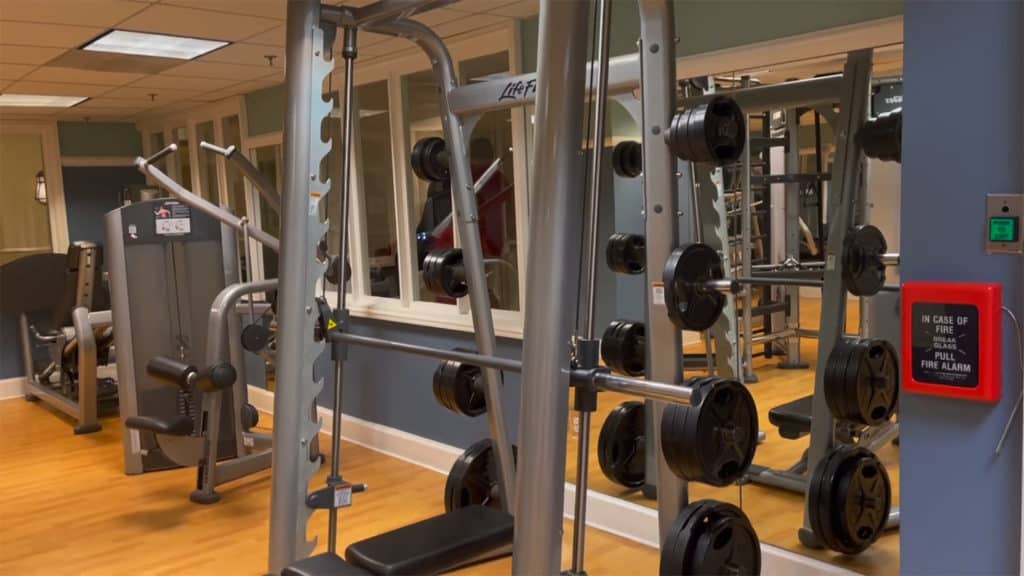 23. Muscles & Bustles Health Club
Health club Muscles & Bustles provides a full range of fitness services, including a sauna and the latest fitness equipment.
Directions
Located 279 feet or a minute's walk from Disney's Boardwalk.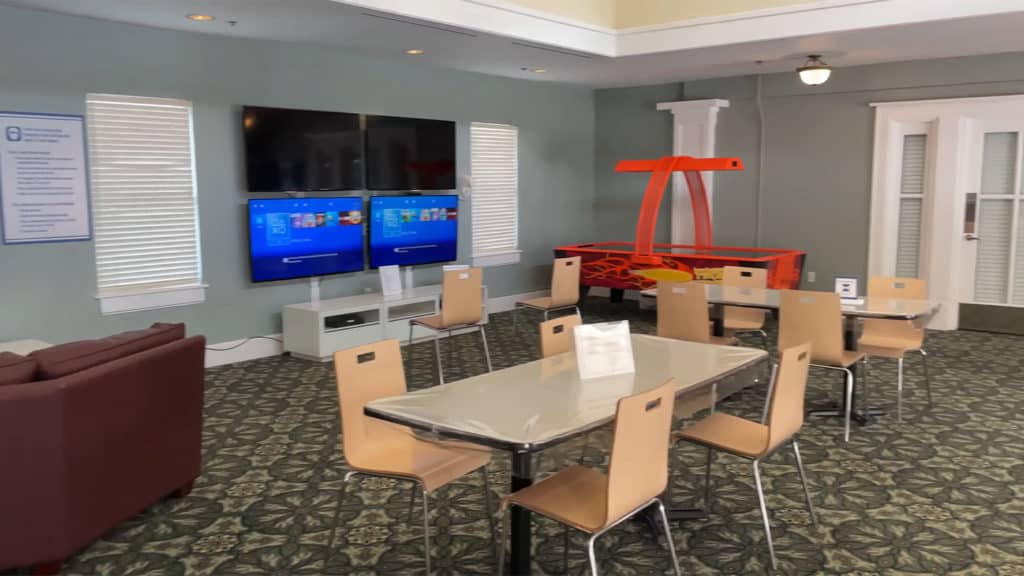 24. Community Hall
You can play games, watch movies, and do crafts at Community Halls at several Disney resorts.
Directions
A 10-minute drive from Disney's Boardwalk, a distance of 2.6 miles, brings you to the Community Hall. 25. Campfire
Bring the family together as the sun goes down for some old-fashioned fun while roasting marshmallows over a roaring fire.
Directions 26. Yard Arcade
The Yard Arcade is one of the interesting facades you'll find at the Boardwalk Inn.
Directions
It is adjacent to ESPN Club, about 0.1 mile from Disney's Boardwalk, a two minute walk.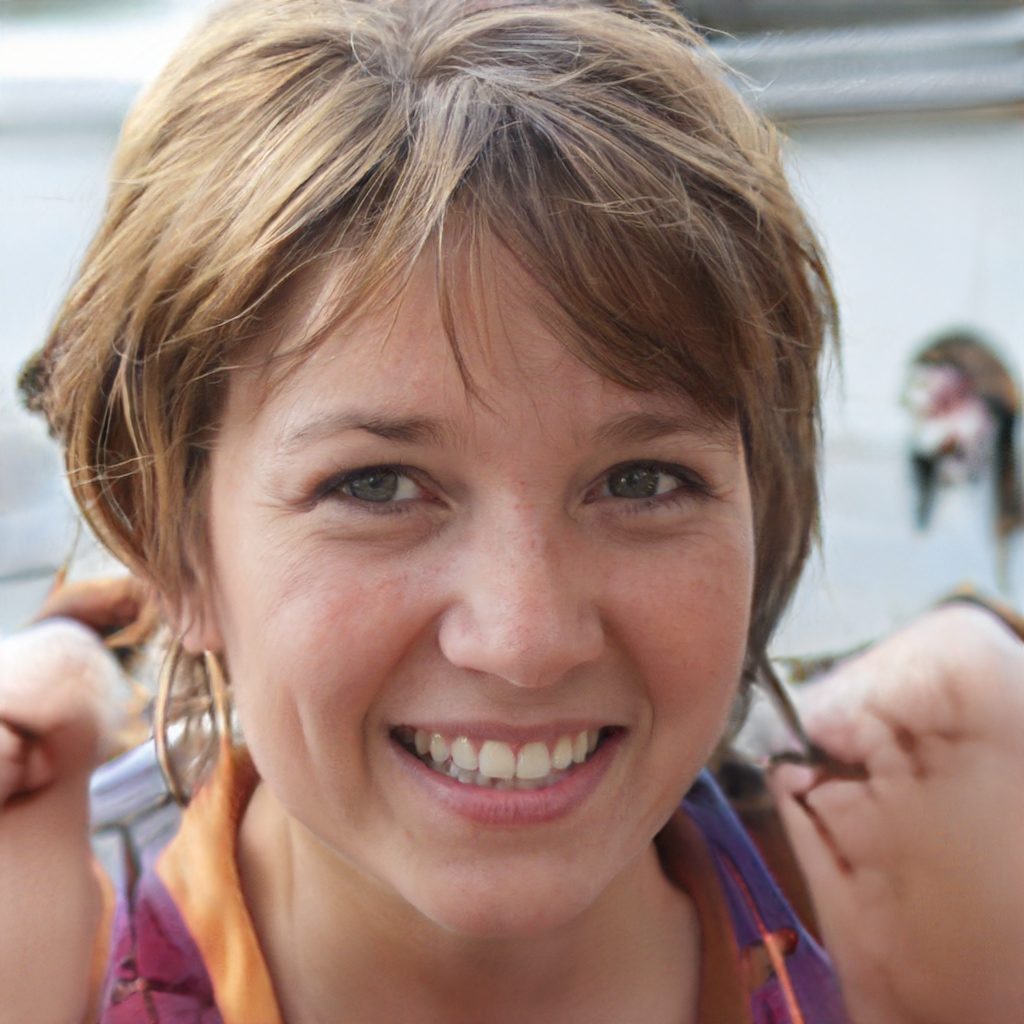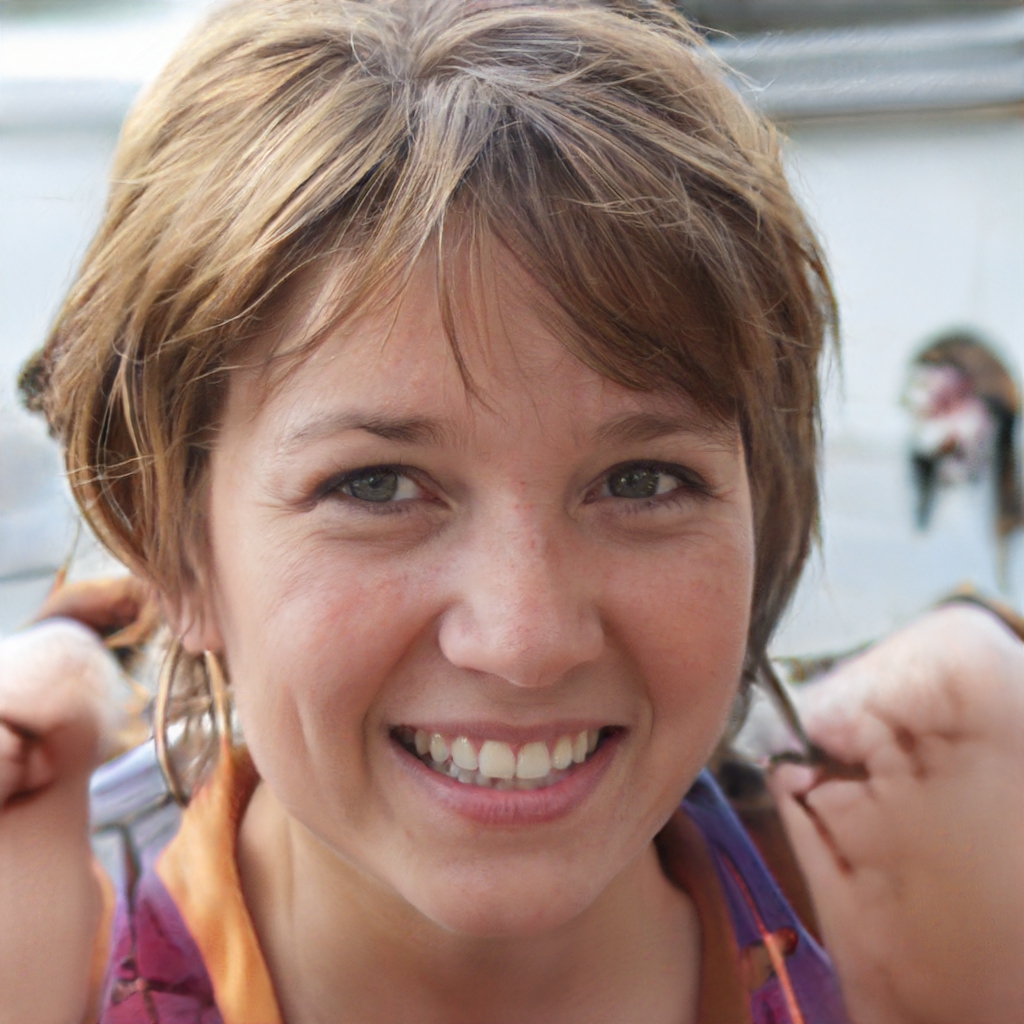 My name is Olivia Smitherman. I'm a travel writer and theme park enthusiast! Florida has some of the best theme parks in the world. I love them all. Each time I visit a theme park, I gather tips and advice that I share with you, my readers. See my bio for more information about me.