01. What is Universal Studios Florida?
Universal Studios Florida is a theme park inspired by movies, television, and other entertainment industry elements. This park consists of nine areas. Production Central, New York, San Francisco, The Wizarding World of Harry Potter – Diagon Alley/London, World Expo, Springfield, Woody Woodpecker's Kidzone, Hollywood, and Lagoon. Overall, the park includes 33 rides and attractions and 21 places to eat.
02. Transportation
For park-goers staying at on-site and official hotels
Guests staying at on-site hotels and official hotels near Universal Studios Florida can access the park.
In the case of these shuttle services, the drop-off point is near Universal CityWalk. This shopping street connects universal Studios Florida and Islands of Adventure. The complimentary shuttle is just a short walk away from the park if you take it.
For park-goers not staying at on-site and official hotels
Visitors who do not stay in the park's on-site or official hotels will have to pay parking fees. There is a $27 standard parking fee and $32 for bus parking.
The parking structures at Universal Orlando Resort include Universal CityWalk.
After 6 PM, parking is free. Park-goers can access the main entrance to Universal Studios Florida by walking through CityWalk from the parking lot.
Alternatively, you can hire an Uber and have the driver take you to Universal CityWalk. Then, you can walk from there to the main entrance.
03. Entrance
From Universal CityWalk, you can walk to the entrance of Universal Studios Florida. In addition, you can walk to the park's main entrance from the parking lot of Universal CityWalk.
When entering Universal Studios Florida, park-goers must go through a security check. So, it would be helpful if you had everything you needed.
It may be necessary to remove prohibited items and dispose of them somewhere else during this security check. You can then take them home with you after leaving the park.
For more information about prohibited items and other issues, you can read the Universal Studios Florida Policies here. By taking this step, you can arrive at the park unhindered and be prepared before you arrive.
04. Accessibility
Park-goers can enjoy an accessible environment and an accessible experience at Universal Studios Florida.
As an example, all of the rides and attractions at the park offer Virtual Lines. You only need to tap your wristband on the ride to take advantage of this service. You'll receive an alert when your time is up via your wristband.
You won't have to wait around, thanks to this feature. If you are waiting for a ride, you can do something else.
Park-goers can rent strollers, wheelchairs, and electric convenience vehicles (ECVs) upon entering the park. They can find the rentals to the left of the park entrance. Additionally, wheelchairs are available at the Rotunda section of the parking structure.
For other concerns, the Universal Studios Florida team is always available to help you if needed.
05. Navigating The Park & Maps
If you visit Universal Studios Florida for the first time, you will need a map or guide to assist you in navigating the park. Therefore, a park map will help you plan your visit and know where to go from one part of the park to another.
This park is divided into nine areas. Production Central, New York, San Francisco, The Wizarding World of Harry Potter – Diagon Alley/London, World Expo, Springfield, Woody Woodpecker's Kidzone, Hollywood, and Lagoon. Park-goers can obtain maps and directions to the park in several ways.
You can check out the park's map on the park's website or download the Universal Orlando Resort App to get an idea of where everything is. In this app, you can find all the information you need about visiting the park and a map. Furthermore, this app provides updates about the park in real-time.
It lets you know what's going on around you in real-time to make the most of your time at the park.
If you like to plan, you can download a pdf map of Universal Studios Florida. To make planning more accessible for you, I have uploaded it so that you can use it as needed.
06. Attractions & Rides
With 33 rides and attractions, Universal Studios Florida will excite your senses. Park-goers can find the pros and cons of all the rides at Universal Studios Florida in this separate article if you would like to list them. To help you decide which rides to ride first in the park, I've also included my rating.
If you plan to bring your kids to Universal Studios Florida, you should read my article containing all the height requirements for the rides.
You can find a list of wheelchair-accessible rides at Universal Studios Florida in my article if you're visiting with someone in a wheelchair.
07. Restaurants & Places To Eat
There are 21 dining options at Universal Studios Florida. You can find a list of the restaurants I recommend at Universal Studios Florida if you plan to have a meal there.
While writing this article, I took both the advantages and disadvantages of each restaurant. Thus, I was able to rate them fairly. However, if you would like a better idea of what each place will be like, you can check them out here.
08. Tours
VIP tours with unique perks are available at Universal Studios Florida. During this experience, you will have a guide that takes you around the park and the other park if you decide to visit both parks.
On this tour, you will be able to have fun on all the rides and attractions without the worry of being crowded. Furthermore, you will be given insights from your guide, and you won't have to wait in line before you take the ride.
Park-goers will be able to choose from a two-park experience in one day or a one-park experience in one day. For example, you will be able to enjoy at least ten rides and attractions in seven hours if you choose the first one. On the other hand, if you choose the second one, you will enjoy at least eight main rides and attractions in the park of your choice for five hours. 
The tour also includes several other perks throughout the tour.
09. Park Hours
Universal Studios Florida is open every day for 12 hours. The park opens at 9 AM and closes at 10 PM.
It is important to note that these hours are subject to change, especially during the summertime and other peak seasons. For the most accurate information regarding the park's operating hours, check the website on the day of your visit.
10. Storage
If you've brought a lot of stuff with you and need some storage space while strolling, Universal Studios Florida offers lockers.
This locker facility is open to park-goers throughout the day. However, they are only available on a first-come, first-served basis. Thus, you should get one as soon as possible if you need it.
Lockers are located in the Production Central area of Universal Studios Florida. The park offers three sets of lockers for a daily fee. Getting to your locker requires stepping through the turnstiles then stepping far to the left or far to the right.
Lockers are priced as follows:
Large (12 in. X 13 in. X 16.9 in.) – $10 per day
Family (12 in. X 16.25 in. X 16.9 in.) – $15 per day
11. Tickets
Universal Studios Florida is only open to visitors who have purchased a ticket in advance. If you want to learn more about the prices, see them below.
One Park per Day Ticket
Park-goers can spend the whole day in a park with this ticket. In other words, this ticket is ideal for those who wish to spend the day at Universal Studios Florida and then explore other parks the following day. The cost of tickets starts at $80 for those ten and older and $75 for those aged three to nine.
Park-to-Park Ticket
Park-goers who buy tickets of this type can visit two different theme parks on the same day. Therefore, with this ticket, you will be able to explore Universal Studios Florida and any other park you wish. For ages ten and older, tickets cost $164. For ages 3 to 9, tickets cost $159.
12. Hotels
There are seven hotels on-site at Universal Studios Florida if you are interested in staying nearby. They are as follows:
Universal's Endless Summer Resort
Universal's Aventura Hotel
Universal's Cabana Bay Beach Resort
Loews Sapphire Falls Resort
Loews Royal Pacific Resort
Hard Rock Hotel
Loews Portofino Bay Hotel
The following resorts offer you perks and help you get the most out of your time at Universal Studios Florida. As part of their services, these resorts offer their guests staying at these resorts complimentary shuttle rides to all the theme parks.
If you enter the park one hour earlier than the regular opening hours, your stay will be more enjoyable. In addition, by entering one hour earlier, you have an advantage over other park visitors.
Your shopping can be delivered directly to your room as an added convenience, so you do not have to carry it with you.
13. Customer Service
Whenever you need assistance at Universal Studios Florida, you can contact the customer service desk located throughout the park. Furthermore, you will find customer service locations at most major attractions and the park's entrance.
Park-goers can also contact the guest relations services at Universal Studios Florida in other ways.
Guest Services Phone Number: +1 407-363-8000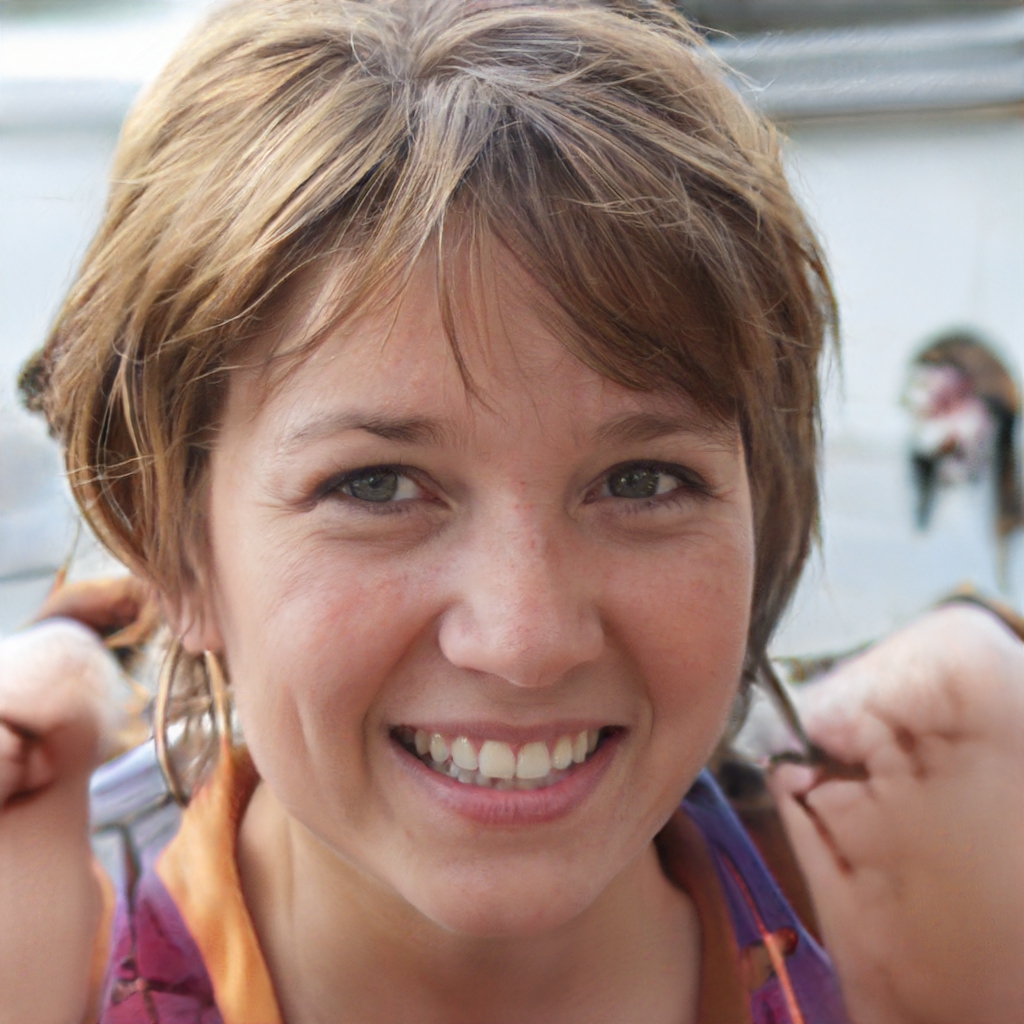 My name is Olivia Smitherman. I'm a travel writer and theme park enthusiast! Florida has some of the best theme parks in the world. I love them all. Each time I visit a theme park, I gather tips and advice that I share with you, my readers. See my bio for more information about me.